About Us
Hello, we are so glad you are here! We are Christy and Patrick, a forty-something couple. Our story started over ten years ago, in the so-called rat race, with a long-term plan to be able to travel indefinitely, but years went by without a lot of action towards this goal, aside from stashing away money for our eventual retirement.
Then the pandemic hit, and we became aware there was no guarantee of tomorrow nor an eventual retirement. The years were ticking by, and if we didn't take action on our dreams, they may never come to fruition. Soon after the lockdown, we bought 'The Van,' which we have converted into our dream home, sold our house in suburbia, downsized our possessions to the essentials needed to travel, and began putting our life to travel full-time. And we did this all with our two Goldendoodles in tow.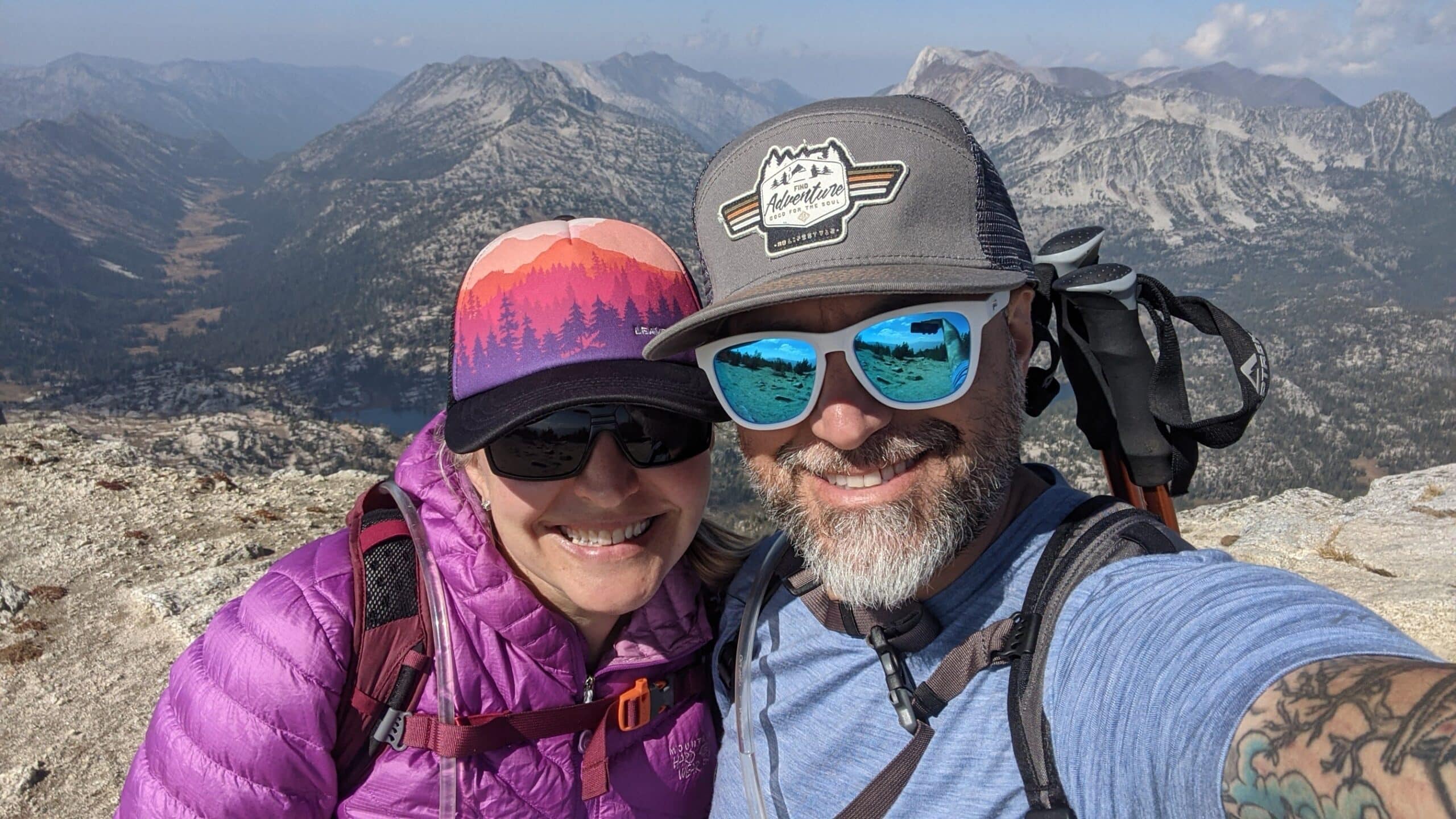 A little about us…
Together we have traveled to over 24 countries across five continents. We enjoy both the solitude of high alpine mountains along with packed beaches. You will find us skiing, backpacking, biking, hiking, sailing, diving, surfing, and anywhere between. We prefer nature and the outdoors, but that doesn't mean we don't visit a museum occasionally or cozy up under a blanket with a good book.
We try the local fare everywhere we travel and love a good roadside fruit stand or food cart. We like to travel slowly to get a feel for what it would be like to live in the places we visit, and we always take recommendations from the locals. Currently, we travel domestically in the US by van, plane, and sailboat, looking for our next adventure and dreaming of the day the world opens up again so we feel safe to travel abroad.
Starting life in utopia is a way for us to share our stories, be accountable to ourselves in taking action in following our dreams, and hopefully inspire others to follow their own dreams. We hope to do this with stories, advice, and community support. The idea of utopia is an idealistic perfect state, which is in the eye of the beholder. This blog documents our journey through travels, experience, and education on our path to a life in utopia.
-Christy & Patrick James
"Tell me, what is it you plan to do with your one wild and precious life?"

—Mary Oliver