Selecting the Best Ski Backpack: A Comprehensive Guide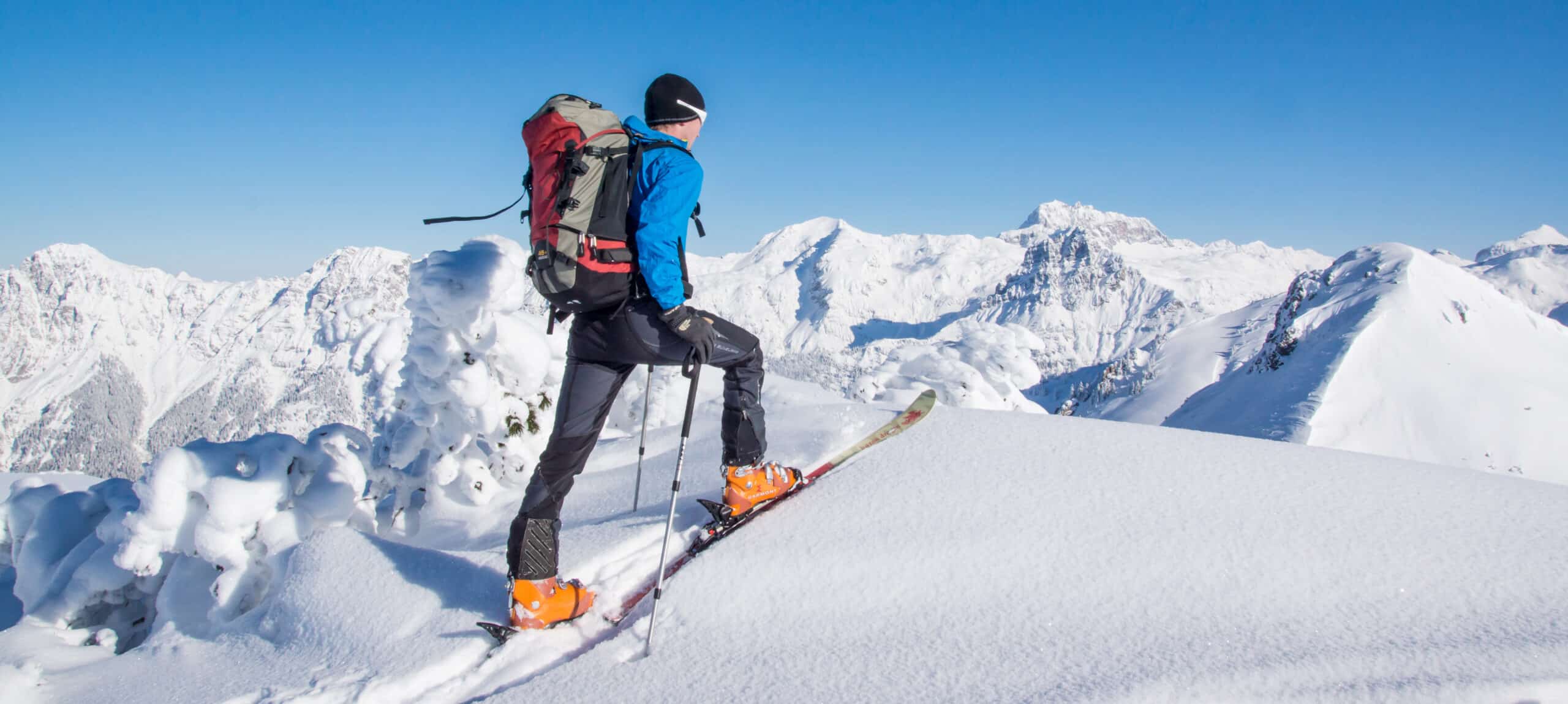 When looking for a ski backpack, you must consider the type of skiing you'll be doing. There are three main types of skiing – resort skiing, touring (backcountry), and mountaineering. Each requires different gear; however, there is some crossover should you divide your time across the three types of skiing.
And each type of gear has its own strengths and weaknesses. That's why it's essential to consider the type of skiing you'll do when choosing a ski backpack.
What is the Best Ski Backpack?
When looking for a ski backpack, you must consider what type of skiing you'll be doing, where you will be skiing, and what features are most important.
A lightweight design and plenty of storage space are critical for resort skiing.
Durability, safety, and gear storage are crucial if you're mostly skiing in the backcountry.
Mountaineering backpacks are the heaviest and most durable, designed to withstand harsh conditions and carry a lot of gear
Resort/Backcountry
Mountaineering
Avalanche Airbag
This site contains affiliate links to products. We may receive a commission for purchases made through these links at no cost to you. If you do make a purchase, we cannot thank you enough. It keeps our fridge stocked with caviar and champagne. Just kidding, of course, but seriously we genuinely appreciate it when you use our links to make your purchases.
---
BCA Stash 30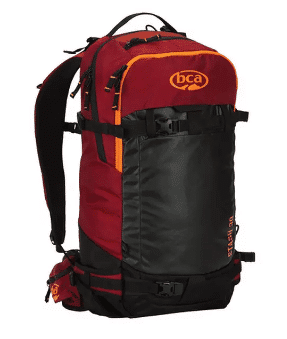 Overview
The Backcountry Access Stash 30 touring pack is a versatile option for mountain activities and is jam-packed with more features. It comes equipped to take on any adventure you can throw at it- from its comfortable fit that makes carrying all of the necessary equipment easy as pie or integration capabilities when using BC Link radios!
Features
Best Use: Backcountry skiing
Key Feature: Freeze-proof insulated hydration sleeve
Capacity: 30 liters
Weight: 3 lbs 4.8 oz
MSRP $ 179.95
---
Black Diamond Dawn Patrol 32 Pack
best runner up backcountry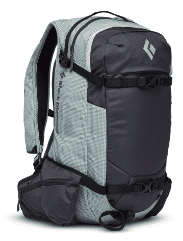 Overview
The Black Diamond Dawn Patrol 32 is a backpack for all-day backcountry tours. The main body is constructed with 100% recycled fabric and all the versatility you need. With features such as an oversized insulated shoulder pocket that can store hydration tubes and soft flasks while you're out on your trip up high or backcountry powder days, This 32-liter capacity pack will ensure you have the gear you need no matter what conditions may arise!
Features
Best Use: Backcountry skiing
Key Feature: Snow safety pocket for shovel and probe
Capacity:15L, 25L and 32L
Weight: 2 lbs 9 oz
MSRP $199.95
---
Ortovox Haute Route 32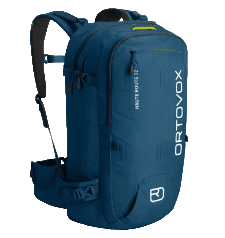 Overview
Built to last, the Haute Route 32 is a durable and comfortable choice for more extended backcountry tours. This ski pack is water-resistant, so you can take your gear without worrying about getting wet when the weather changes! You'll love how it fits thanks to its adjustable load control cords and its ergonomically shaped O-Flex2 back system that distributes weight evenly between hips/shoulders while providing support during long periods of use.
Features
Best Use: Backcountry skiing
Key Feature: Easy access main compartment
Capacity: 32L
Weight: 2 lbs 15 oz
MSRP $190.00
---
Dakine Mission Pro 25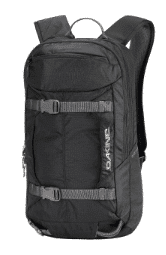 Overview
The Mission Pro 25L is a dedicated backcountry pack with the space you need for short days and through-the-gate missions. Its clamshell design offers a designated compartment for your shovel and probe, and the main compartment has a place for your gear, skins, and layers. This ski touring backpack offers horizontal or vertical snowboard carry, and diagonal ski carry, depending on your daily needs!
Features
Best Use: Resort and short backcountry tours
Key Feature: Designated space for avy gear
Capacity: 25L
Weight: 1 lb 9 oz
MSRP $150.00
---
Mountain Hardware Powabunga™ 32 Pack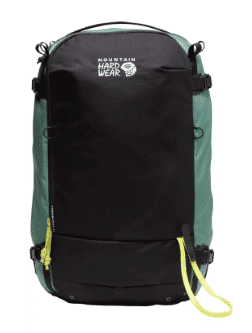 Overview
The Powabunga™ 32 Pack is the perfect ski pack for any backcountry adventure. Its durable construction ensures it can take whatever you throw at them – including those heavy loads! The ergonomic suspension and unique pivoting hip belt keep you in balance on your skis or snowboard no matter what terrain awaits ahead. This pack has multiple entry points and swing around, so you never have to remove it to access your gear.
Features
Best Use: Backcountry Skiing
Key Feature: Padded hip belt system with pivoting mobility
Capacity: 32L
Weight: 3 lbs 3.4 oz
MSRP $200.00
---
Black Diamond Cirque 35
best overall mountaineering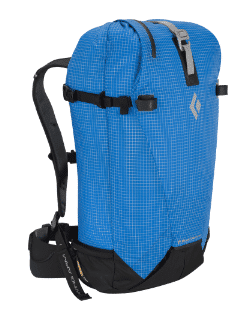 Overview
The Black Diamond Cirque 35 is the perfect pack for technical ski mountaineering. The minimalist construction features an active suspension and a unique cinch closure system that opens or closes the top with one pull, making it easy to access your gear in any situation! A slide-in avy tools pocket ensures nothing falls out when you need them most; plus, there are rope/ice tool attachments so all of your equipment can stay secure on this durable design no matter what kind of terrain.
Features
Best Use: Ski Mountaineering
Key Feature: Form-fitting suspension system
Capacity: 35L
Weight: 2 lbs 6 oz
MSRP $219.95
---
Gregory Targhee 45
best runnerup mountianeering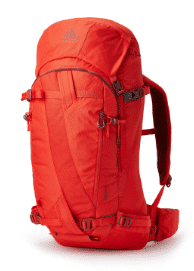 Overview
The Targhee 45 is a reliable partner for multiday backcountry ski tours and winter overnights. Its abrasion-resistant and snow-shedding materials ensure an enjoyable ride in any condition. At the same time, integral gear attachment points ensure your load stays securely fastened to this trustworthy ski pack even during descents! The 45L capacity featured loaded ski pack with six external pockets ensures you have space for your essential gear.
Features
Best Use: Ski Mountaineering
Key Feature: Comfortable pack to carry loads up to 45lbs
Capacity: 45L
Weight: 3 lbs 10.56 oz
MSRP $219.95
---
Patagonia Descensionist Pack 40L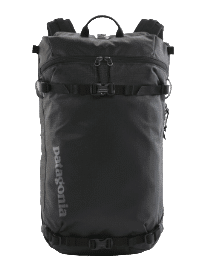 Overview
The Descensionist Pack 40L is made for people who want to go fast and light on their backcountry ski tour. With plenty of storage space, you'll never be without your snow safety tools or other essential items when touring on multiday journeys into unknown territory! Built with durability in mind, this ski pack will hold up to whatever is thrown its way keeping your essentials safe and secure.
Features
Best Use: Multiday Ski Touring and Ski mountaineering
Key Feature: Roll-top closure
Capacity: 40L
Weight: 2 lbs 13 oz
MSRP $219.00
---
Deuter Freerider Pro 34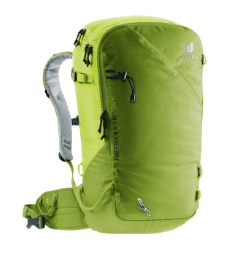 Overview
The Freerider Pro is the perfect mountaineering ski pack for backcountry ski missions. This latest version features a new roll top closure that expands its capacity by 10 liters, giving you more room when carrying all your gear on long treks up steep slopes or deep powder turns! The versatile gear compression straps are designed so they're easy to quickly attach skis across the back or in an A-frame, a snowboard, or snowshoes in an upright position.
Features
Best Use: Ski Mountaineering
Key Feature: Roll top closure
Capacity: 34L (with 10L added capacity when expanded)
Weight: 2 lbs 13.12 oz
MSRP $180.00
---
Mountain Hardware Snoskiwoski™ 40L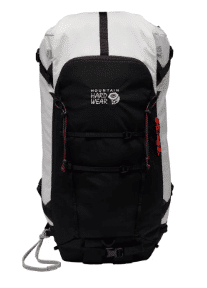 Overview
Designed for both done-in-a-day missions and extended backcountry trips, the Snoskiwoski™ Pack is the go-to choice of ski mountaineers everywhere. Developed in collaboration with renowned alpinist Vivian Bruchez, this ultra-lightweight carrying system boasts a cutting-edge aluminum frame surrounded by CORDURA® for long-lasting durability no matter what terrain you traverse. Never be without your essential gear – from climbing tools to avalanche safety equipment – thanks to its effective organizational structure that ensures quick access when it matters most. Enjoy years of light yet reliable performance on every adventure!
Features
Best Use: Ski Mountaineering
Key Feature: Large capacity with the ability to carry a lot of gear
Capacity: 40L
Weight: 2 lbs 8.7 oz
MSRP $220
---
Ortovox Free Rider 22 Avabag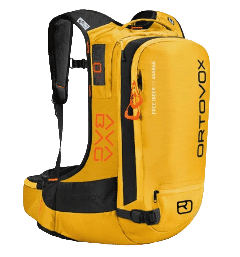 Overview
The Freerider 22 Avabag elevates freeride safety to a new level with its airbag system and SPS FLEX back protector. The innovative technology provides superior impact absorption and offers complete freedom of movement thanks to an 8-pad design that flexes comfortably even in the coldest conditions. Its hip belt and body-hugging silhouette ensure optimal fit, while the updated inner layout maximizes usable space for all your essentials – without compromising on essential protection features. Trustworthy as ever, this revolutionary avalanche airbag pack will set your standard for your next backcountry skiing trip.
Features
Best Use: Backcountry tours, Avalanche Airbag Pack
Key Feature: Compact and removable airbag system
Capacity: 22L
Weight: 3 lbs 2.72 oz
MSRP $720.00
---
Black Diamond JetForce Pro 25L Avalanche Airbag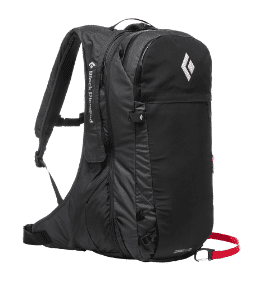 Overview
Discover a revolutionary way of staying safe outdoors with the JetForce Pro avalanche airbag, featuring innovative and travel-friendly JetForce Technology. This updated system is lighter, smaller, and packed full of modern features – including Bluetooth connectivity for software updates directly from your smartphone via the PIEPS app – to update and customize settings according to how you adventure. With multiple deployments that automatically deflate into an air pocket plus automated self-diagnosis capability in one 25-liter pack complete with a dedicated avy tool pocket, it's never been easier or more efficient to stay prepared for whatever mountain environment awaits!
Features
Best Use: Backcountry tours, Avalanche Airbag Pack
Key Feature: Automatic Airbag deployment
Capacity: 25L
Weight: 6 lbs 8 oz
MSRP $1499.95
---
Osprey Men's Soelden Pro 32 and Women's Sopris Pro 30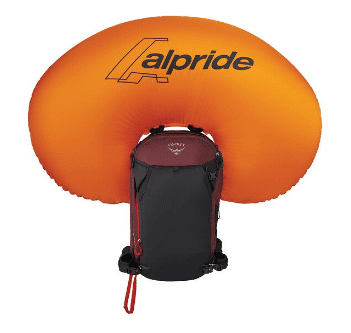 Overview
The men's Soelden Pro 32 and women's Sopris Pro 30 have been taken to the next level with their cutting-edge Alpride E2 Airbag System, creating an ultra-lightweight and compact design ideal for tackling advanced backcountry terrain. Constructed from formidable bluesign® approved recycled fabrics designed to endure even the most challenging conditions and featuring a snow-shedding panel so your equipment won't get clogged up in deep powder, this is everything you need for those epic descents into remote locations. Plus, it's tailored specifically for gender-specific adventurers offering better stability during movement on mountainsides and boasting a bright contrast zip compartment – ensuring avalanche safety gear can be easily accessed when necessary.
Features
Best Use: Backcountry tours, Avalanche Airbag Pack
Key Feature: Alpride E2 Airbag System (this second generation is lighter weight and features more airbag capacity)
Capacity: 32L
Weight: 6 lbs 6.5 oz
MSRP $1400.00
---
Ortovox Ascent 30 Avabag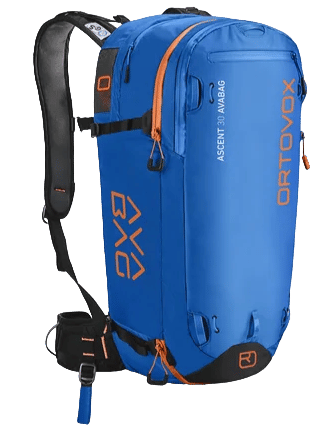 Overview
Make your next ski tour safe and comfortable with the ASCENT 30 AVABAG airbag backpack. Combining impressive features, this pack offers optimal storage capacity while ensuring maximum comfort – even on long tours! With ORTOVOX's innovative lightweight AVABAG system, you can easily re-arm without attaching cartridges for regular activation training in emergency situations. To ensure prolonged wearability, this backpack comes complete with its foam-molded 3D back system – delivering top functionality and features such as ice axe and hiking pole fastening, circumferential zipper for quick access to equipment, diagonal ski attachment, and much more.
Features
Best Use: Backcountry tours, Avalanche Airbag Pack
Key Feature: Compact and removable airbag system
Capacity: 30L
Weight: 5 lbs 8.5 oz
MSRP $720.00
---
BCA Float 32 Avalanche Airbag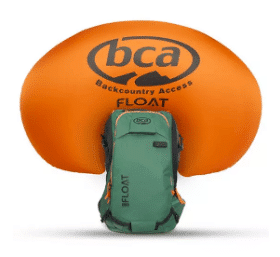 Overview
Explore the backcountry with BCA's new Float E2 avalanche airbag pack! It uses an advanced Alpride E2 supercapacitor system – 40% lighter and 11% smaller than its predecessor, yet just as reliable in cold temperatures. Plus, there are no TSA restrictions for hassle-free airline travel. To make your outings even more convenient on snow, our innovative Side Stash pocket and Back Stash zip lets you quickly reach all your gear without stopping for a break. Designed explicitly for backcountry snowsports enthusiasts, the full-fledged 35L Float E2 backpack features robust waterproof protection against powdery elements while allowing the best performance during any mountain adventure!
Features
Best Use: Backcountry tours, Avalanche Airbag Pack
Key Features: Supercapacitor system is more reliable in cold temperatures and releases faster when activated for deployment
Capacity: 31L
Weight: 6 lbs 1.6 oz
MSRP $1299.95
---
How to choose a ski backpack?
When it comes to skiing, having the right gear is essential for your safety and an enjoyable experience. Finding a backpack that keeps all your ski gear organized, easy to access, and fits comfortably and securely is crucial. Here are some things to consider when choosing a ski backpack
Size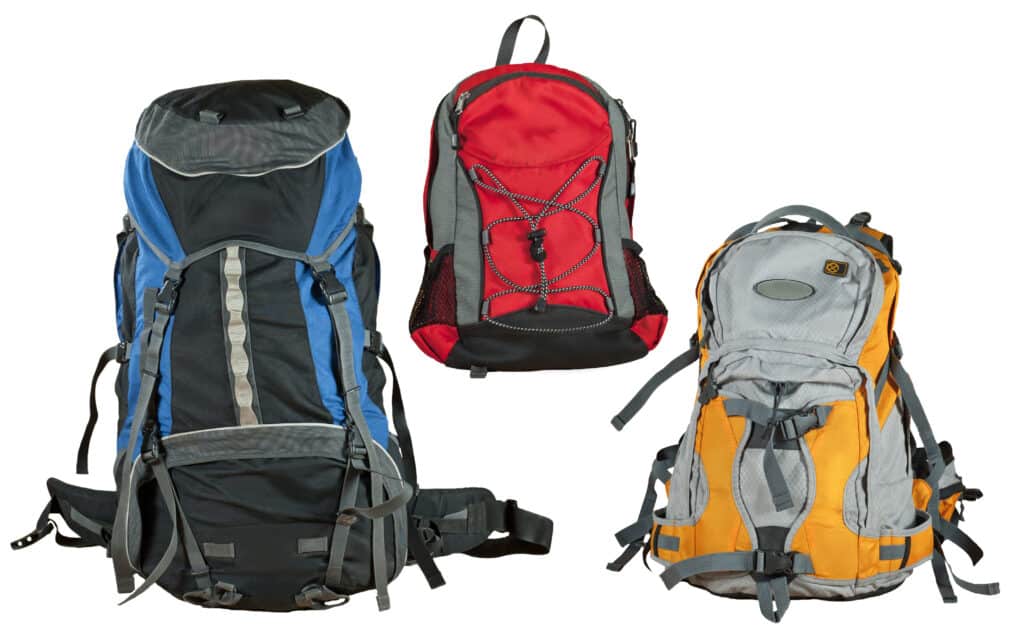 You'll need enough room to fit your ski equipment, such as goggles, poles, skis, boots, and helmet. Make sure you measure the items you must include in your pack before choosing a bag so you know exactly how much space you need. The size should also be comfortable for you; if it's too big or heavy on your back, it won't be enjoyable to carry.
Organization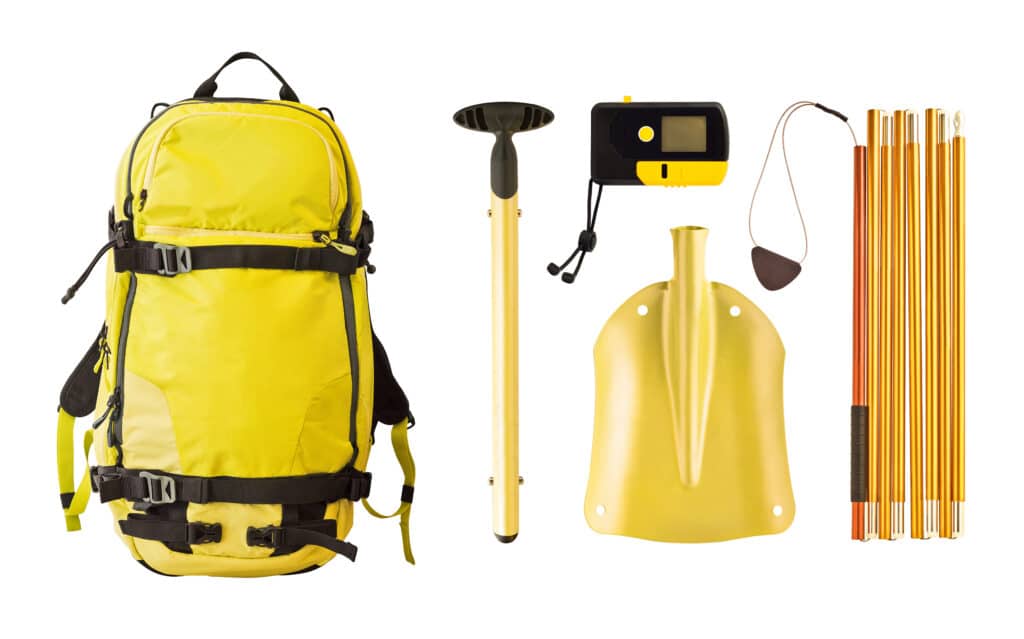 Ski backpacks come with various pockets, straps, and compartments, making organizing ski gear easier. Think about what type of organization would work best to quickly access the items inside.
It may also be helpful to look for ski backpacks with insulated pockets or compartments to keep food and drinks cool. Consider that you will be out in the elements when accessing gear, so consider compartments that can be easily accessed without unloading all your gear.
Construction
High-quality ski backpacks are made from waterproof and durable materials such as nylon or polyester to protect your ski gear from weather elements like snow and rain.
Look for ski backpacks with sturdy zippers, adjustable straps, comfortable chest clasps, and padded shoulder straps for added comfort when carrying a heavy load.
Testing closures, zippers, and straps in gloved hands is helpful so you know they will work properly in the field.
Comfort
The ski backpack should be comfortable and not put too much pressure on your shoulders or back. Look for ski backpacks with adjustable straps and other features that can help distribute the weight evenly across your body.
It should also fit snugly so it won't move when you ski down the slopes.
What type of skiing do you do?
Ski backpacks are designed for different ski activities such as resort skiing, backcountry ski touring, ski mountaineering, hut trips, or heading out to a remote base camp. Another consideration is if you'll be in an area at risk for avalanches.
Resort Skiing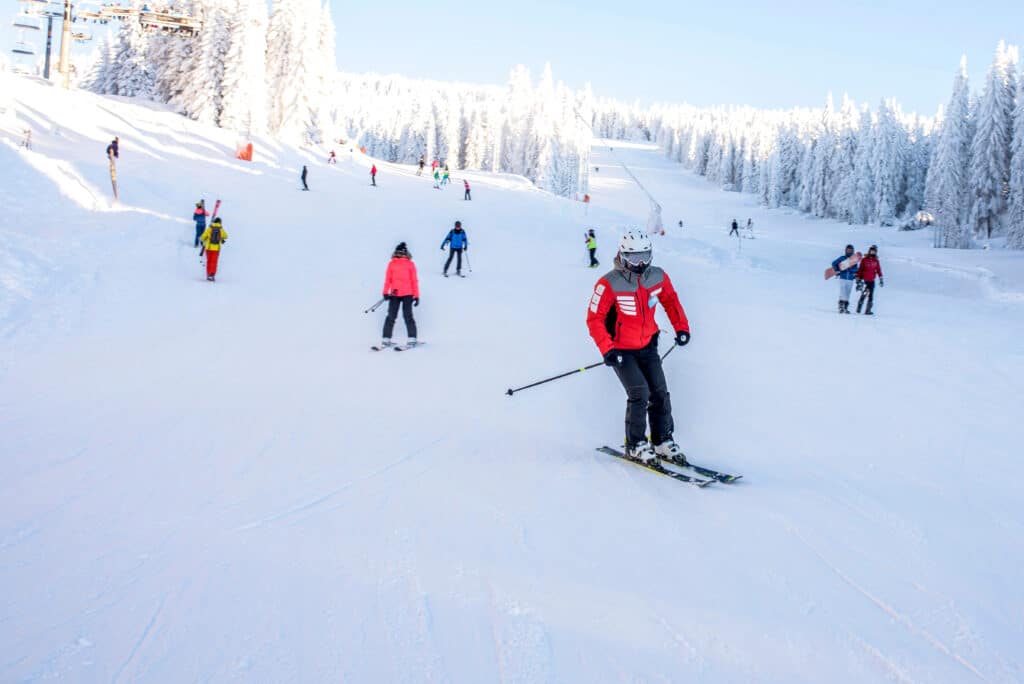 If you ski primarily at ski resorts, you need space for carrying extra layers, spare lenses, gear, water, and snacks. Look for a capacity of around 20L without many external straps or attachment points that could get caught on the chair lift.
Features for resort skiing include hydration system capability, helmet carry options, and fleece-lined goggle compartments.
Backcountry Skiing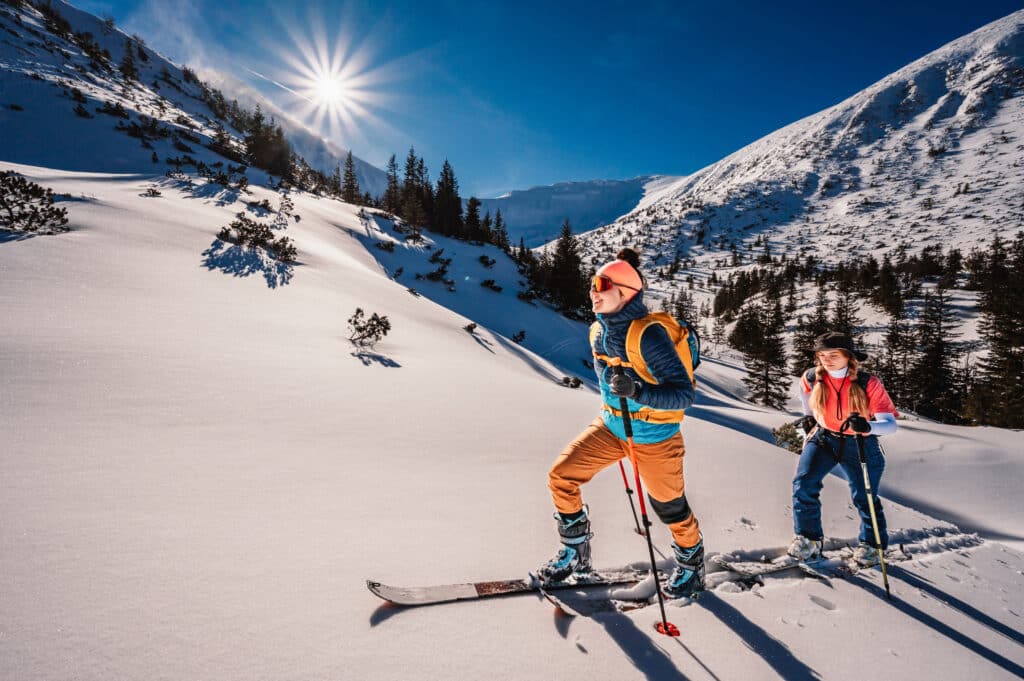 For ski touring, look for a lightweight ski backpack for uphill climbing with features such as avalanche gear compartments, external attachment points for your ski or snowboard, and compartments for stashing skins when you descend.
It should also have a comfortable waist belt so it won't shift around as you move up and down hills.
Ski Mountaineering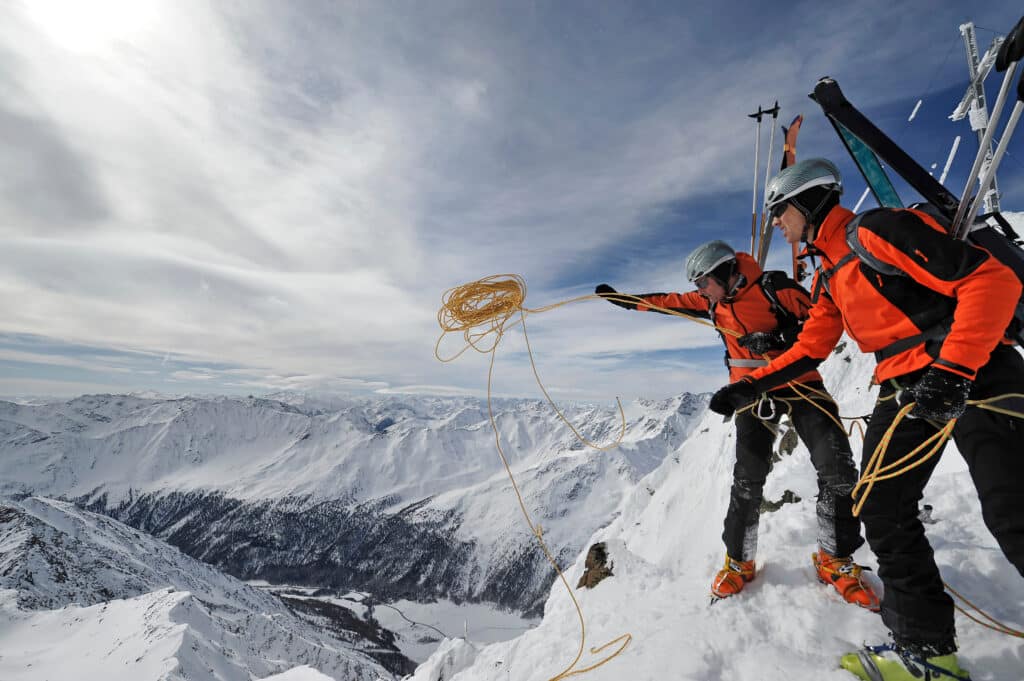 These packs are designed with lightweight materials and larger, typically around 40L, to have the space for carrying the technical gear needed for mountaineering and overnight supplies.
The feature should include external crampon pockets or attachment points to carry skis/snowboards, helmet carry system, ice axe attachments, and a dedicated compartment for avy gear,
Hut Trips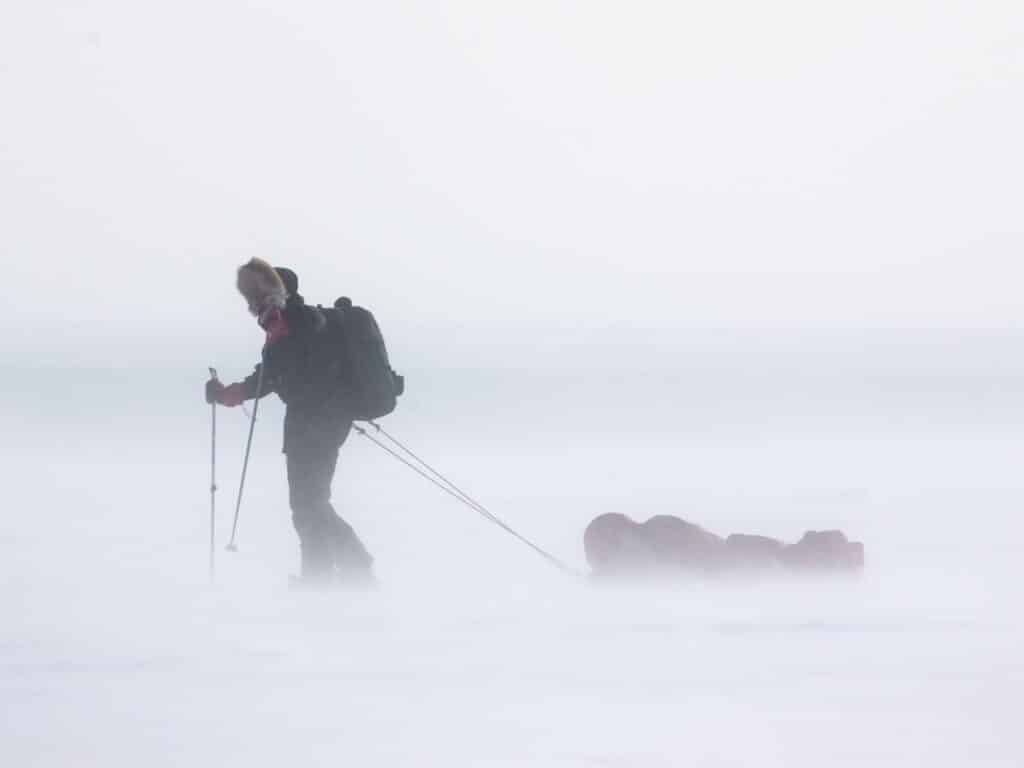 Choose a ski backpack large enough for hut trips to hold all your gear, including sleeping bags, layers of clothing, food, and camping supplies.
Make sure it also has adjustable straps to customize the fit for your body size.
Conclusion
When selecting a ski backpack, you must consider what type of skiing you will do the most. Depending on your answer, different features will be more or less important to you.
If you plan on spending most of your time at resorts, then a lightweight design and ample storage space should be atop your list. On the other hand, if you see yourself mountaineering more often than not, durability and safety become paramount considerations.
Knowing where and how you will use your ski backpack is essential to ensure you get the right one.
See you out on the slopes!