My Medic MyFak First Aid Kit: 2023 Detailed Review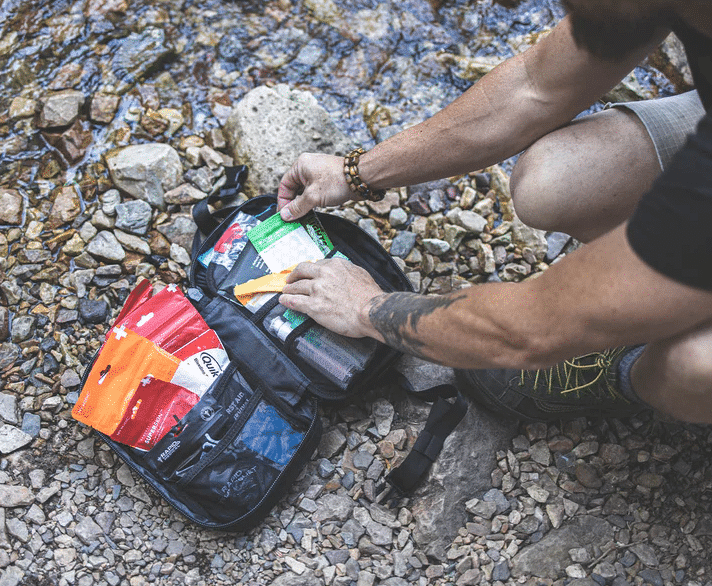 If you are looking for a flexible and dependable solution for handling various issues, then the My Medic MyFAK First Aid Kit is your ultimate solution. This first aid pack is prepared to help in emergencies and common mishaps and is filled with carefully selected medical materials.
The MyFAK First Aid Kit has FSA approved and can offer instant aid and help with problem-solving whether you're out enjoying the outdoors, playing sports, or running into unexpected issues. As a result, you can experience elevated first aid with this first aid kit.
This website includes affiliate links to various products. By using these links to make a purchase, you may support us, as we may earn a commission without any additional cost to you. Your support through these links is highly valued and helps us maintain the website and its content. We genuinely appreciate your support and thank you for using our links to make your purchases.
What is the MyFAK First Aid Kit?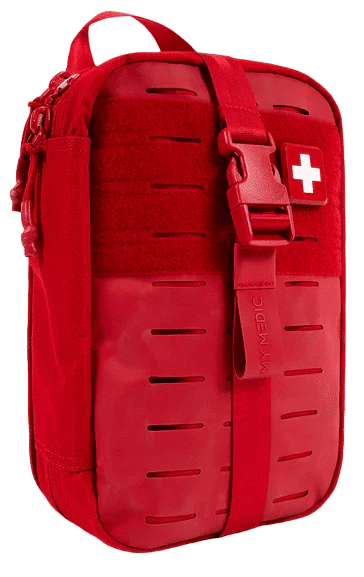 The My Medic MyFAK First Aid Kit is valuable for treating cuts, scrapes, and minor injuries. This first aid kit includes necessary supplies such as bandages (such as an emergency pressure bandage), gauze, antiseptic wipes, and scissors. It also contains specific equipment for handling more critical conditions, such as a splint and hemostatic drugs.
This first aid kit is the latest My Medic product and is highly convenient to carry because of its lightweight and compact design, which makes it easy to transport. Free shipping on orders is available for this kit.
These kits' Pro edition comes with a complimentary lifesaving training video course 125. With the purchase of a pro of this kit, you get this video course 125 value that can prove highly valuable to you if you follow the usage instructions.
Who Created the MyFak First Aid Kit?
Ryan Lee, a former Navy SEAL who created MyMedic, the business that makes MyFAK Kits, is the creator of the MyFAK First Aid Kit. Users can customize and modularly construct the MyFAK kit to suit their unique requirements and preferences. As a result, it is one of the top first-aid kits in the market.
Top benefits of the MyFak First Aid Kit
The following is a list of some of the top benefits of the MyFak first aid kit. Once you check these, you'll have a fair idea as to what makes it one of the top first aid kits in the world: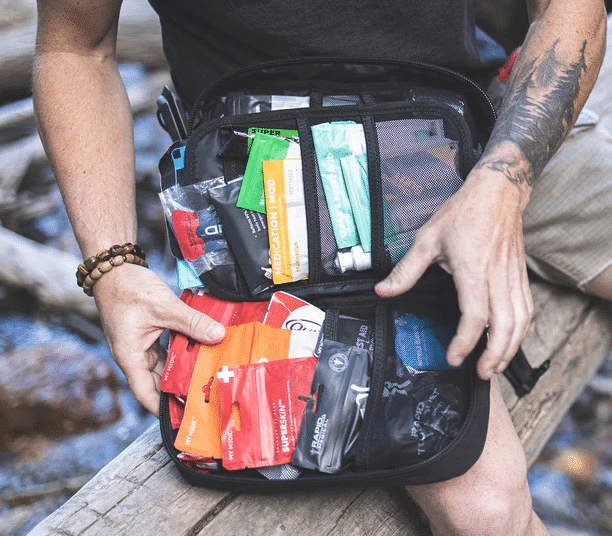 Detailed and Flexible Medical Supplies:
Various medical products are included in the MyFAK First Aid Kit to treat various injuries and emergencies. This first aid kit offers thorough coverage for various medical requirements, from sticky bandages and sterile gauze for minor wounds to specialized equipment like trauma shears, a 1 x3 Superskin bandage, and a splint for more severe conditions.
The kit contains tools for dressing to treat severe wounds, such as a pressure bandage. You can feel secure with these life-saving supplies, knowing that you'll be ready for any circumstances thanks to its carefully picked variety of materials.
Quick Access to Crucial Tools:
Quick access to necessary tools in an emergency can make all the difference. The compact and lightweight design of the My Medic MyFAK First Aid Kit provides easy transportation. It is made for rapid and convenient use. This pack lets you quickly access the required materials and tools, allowing you to deliver instant care and assistance whether at home, on the go, or participating in outdoor activities.
Enhanced Safety and Relaxation:
Having the MyFAK First Aid Kit on hand adds an extra measure of security and comfort. With this kit close at hand, you can respond to injuries or medical emergencies that may occur in diverse contexts.
Having a trustworthy first aid pack can ease worries and let you concentrate on enjoying your experiences with greater assurance, whether camping, playing sports, or just going about your everyday activities.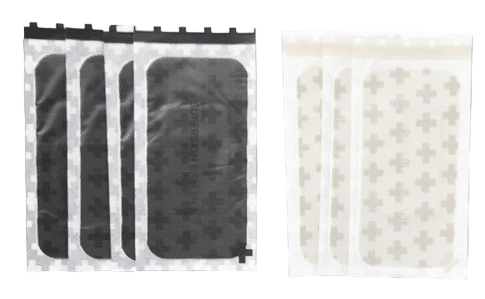 Video course included:
The MyFAK First Aid Kit's incorporation of useful video training is one of its noteworthy features. You can get access to the free lifesaving training video when you buy its Pro kit version. This $125 training provides more information and advice on first aid procedures.
Using this resource can improve your knowledge of appropriate medical practices, broaden your skill set, and prepare yourself for crises. Thanks to the video course, you can always access professional information and training, significantly increasing the equipment's value.
Longevity and Robustness:
Durability is a priority in the Hypalon Molle panel design of the MyFAK First Aid Kit. It is designed to survive harsh conditions and continuous use, ensuring its durability and dependability. Even during outdoor activities or under challenging conditions, the kit's contents are kept safe and secure thanks to the durable materials and fine craftsmanship.
Thanks to its durability, the kit will remain intact and available for use whenever you need it.
Best Features of the MyFak First Aid Kit
The My Medic first aid kit has many features, which is why buying this kit is highly recommended. Let's now take a look at some of its top features.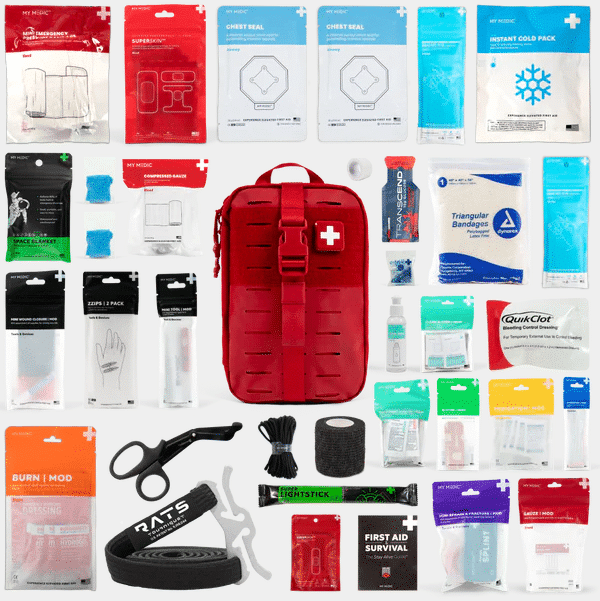 All-Inclusive Life-Saving Supplies:
The first aid kits come with various medical life-saving supplies, for instance, a pack of one x3 Superskin bandage 30, to handle various ailments and crises.
Portable and Small:
Its compact and lightweight construction allows for simple portability when traveling or engaging in outdoor sports.
Clean Compartments:
This kit has compartments with good organization for adequate supply access and storage.
Dependable Design:
Sturdy materials and construction ensure the durability and protection of the kit's contents.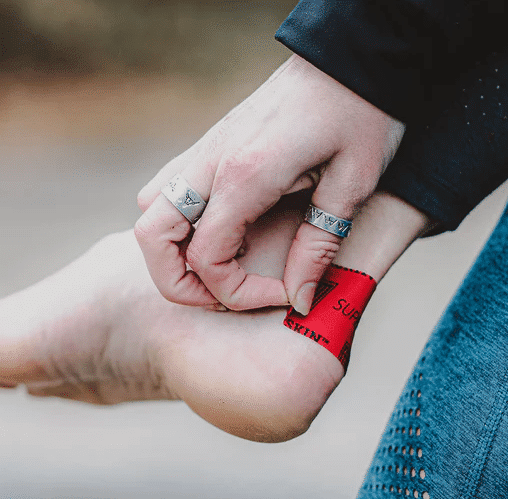 Specialized Equipment:
The pack contains specific equipment, like a 1 x3 super skin bandage, for addressing more severe injuries, such as trauma shears and a splint, and also to treat serious bleeding, sprain fracture, etc. As a result, it's one of the top-selling kits in the medical industry.
Fast-Grabbing Handles:
The pack contains quick-grab grips that are convenient for carrying and retrieving the kit.
Compatibility with MOLLE:
Design with laser cut MOLLE compatibility offers a variety of attachment points for gear or backpacks.
Customizable:
You can modify the first aid kit to fit unique requirements and preferences.

Water-Resistant:
The contents are shielded from external conditions and moisture by a water-resistant shell.
First Aid Guidelines:
To assist users in providing the proper care, the first aid instructions of this kit are clear and succinct.
Reputable and trustworthy:
This first aid kit is designed with the utmost reliability by professionals in medicine and emergency preparedness.
Optional Bonus Video Course:
An additional video course is included in this kit to improve first-aid knowledge and abilities. Watch this video to view for kit contents.
MyFak First Aid Kit Pricing
This first aid kid with all the useful medical utilities is available for $149.95. This pack contains over 62 life-saving items like bandages, gauze, a tourniquet, a CPR mask, etc. So, it's worth trying.
MyFak First Aid Kit Pros and Cons
There is no doubt that this pack is handy for all seasons. However, reviewing its pros and cons is best for a better understanding.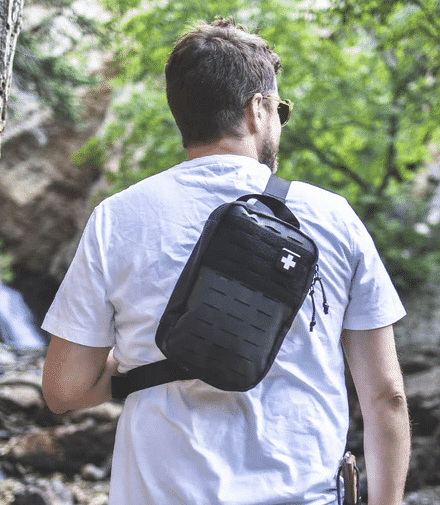 My Medic MyFak First Aid Kit Pros
The lightweight kit is easy to carry while traveling, camping, etc.

Waterproof

It includes a one x 3 Superskin bandage 30 pack.

Clear and precise instructions.

Customizable.
MyFak First Aid Kit Cons
This first aid kit is a bit pricey

The kit might not have enough supplies to treat multiple wounds or injuries, which can cause concern when instant medical help is not readily available.
MyFak First Aid Kit Alternatives
Here is a list of alternatives for this first aid kit:
Adventure Medical Kits Ultralight/Watertight .7 Medical Kit

First Aid Only 299 Piece All-Purpose First Aid Kit

Compact First Aid Kit (228pcs)

Surviveware Small First Aid Kit
Conclusion: Should You Buy the MyFak First Aid Kit?
You should consider purchasing a My Medic MyFak First Aid Kit if you place high importance on security and readiness. It's an all-inclusive first-aid pack with a digital stay-alive guide to make the essentials manageable in an emergency. But in the end, you get to decide what's best for you and your wallet. So, if you have the budget, it's definitely worth trying.