Top 17 Van Life Gadgets for 2023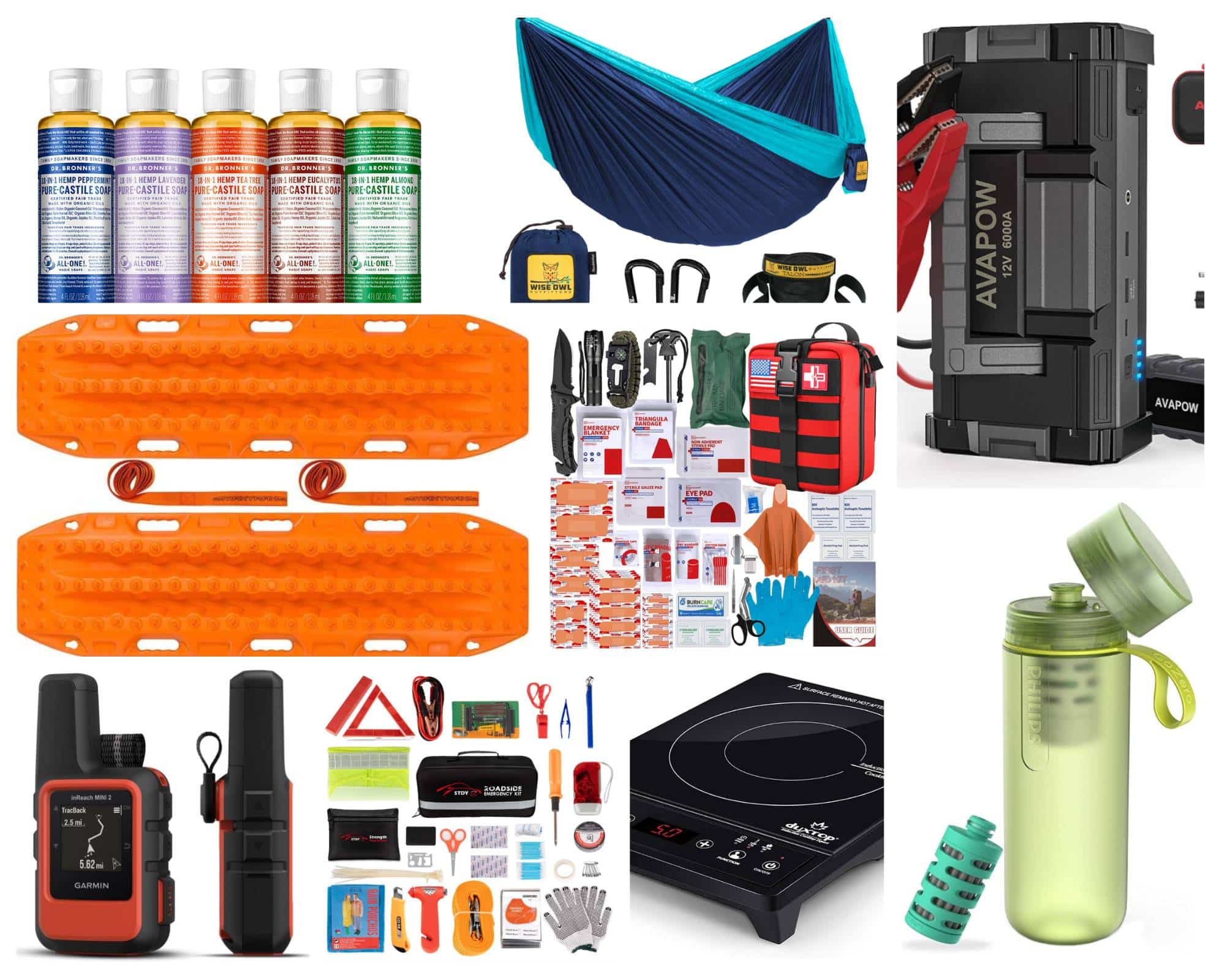 Van life is an amazing experience for anyone looking for a change of pace and scenery, but it also comes with unique challenges. Whether you are new to van life in 2023 or a veteran, all of us could use a little help regarding accessories and essentials.
We have come up with our list of the top 17 van life gadgets that will make your life on the road much easier and out in the wilderness much more enjoyable.
In order to decide whether something is necessary or not, we advocate asking three simple questions: Is it necessary? Will I use it regularly? Do I have room for it? By carefully considering these questions, you can select truly essential items and add value to your van life experience.
This website includes affiliate links to various products. By using these links to make a purchase, you may support us, as we may earn a commission without any additional cost to you. Your support through these links is highly valued and helps us maintain the website and its content. We genuinely appreciate your support and thank you for using our links to make your purchases.
---
Van lifers often travel to off-the-grid locations in search of adventure and solitude. They require reliable, on-the-go navigation to ensure they reach their destinations safely and can enjoy their travels without major hassle.
Unfortunately, cell phone service is not always available. Therefore, having a portable GPS satellite communications unit makes all the difference for these adventurers as it ensures they can keep in contact with others in case of an emergency.
Satellite communication is indispensable for any outdoor enthusiast, providing them with the assurance that help can be reached if ever needed.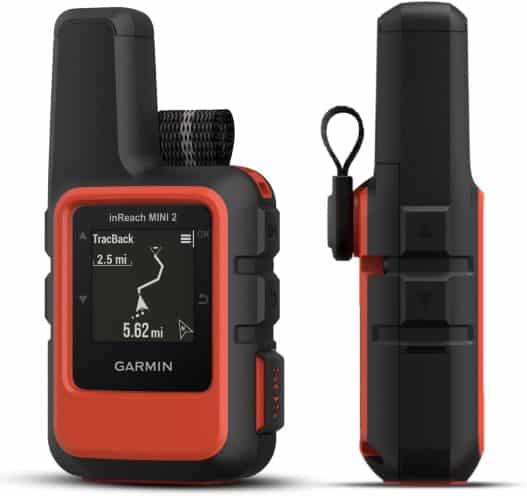 A first aid kit is essential for any household, vehicle, or outdoor activity. Not only are they designed to help in the case of minor cuts and scrapes, but they may also be critical in an emergency situation.
It's important to check often that your first aid kit is well stocked with items such as band-aids, disinfectant wipes and ointment, and antiseptic spray. It's also recommended to regularly check the expiration dates on items such as medications and creams.
We've posted a guide on what should be included in an Essential First Aid Kit; it's chock-full of tips on items to pack, like instant ice packs and portable tweezers. By being prepared with a well-stocked first aid kit in any given situation, you'll have peace of mind knowing help is close by should you need it.
Fire Extinguisher
Having a fire extinguisher can be the difference between safety and disaster. We recommended having at least one or two of them in any van, such as in the kitchen area and near the electrical cabinet. They should be easy to reach in case of an emergency.
Make sure to inspect them regularly and replace them when necessary so that you never put yourself or your family in danger if a fire were to start. Fire extinguishers are an incredibly important safety feature, so do yourself a favor by making sure your van is properly stocked with functional ones and the occupants know how to use them.
Installing a Carbon Dioxide or CO2 smoke alarm in your van is an effective way to ensure your and your family's safety. Not only can such alarms detect smoke or fire, but they also help you monitor any dangerous levels of carbon dioxide that may be present in the air.
CO2 smoke alarms typically run off disposable batteries, which must be replaced every few months to ensure they still function properly. Even though it may seem like a lot of extra work, it's worth it – having the peace of mind that comes from knowing you have an effective means for detecting these hazards is priceless.
We like the Nest products since they work with Google. They are more expensive than other options, but integration and high tech come with a price.
Knowing what to do in an emergency situation is vital, and having a roadside emergency kit in your car could be a lifesaver. This kit should contain things like road flares, extra blankets, and water. You can use the flares to safely identify yourself and alert other drivers of the incident.
The blankets are essential for warmth, comfort, and safety if you happen to get stuck overnight. A first aid kit provides peace of mind knowing that adequate medical supplies are available in case anyone involved experiences minor injuries.
Lastly, always pack some water – dehydration can easily set in if stranded for extended periods of time! From us here at life in utopia, we offer our sincerest wishes that a roadside emergency never occurs; however, it is prudent to be prepared just in case it does.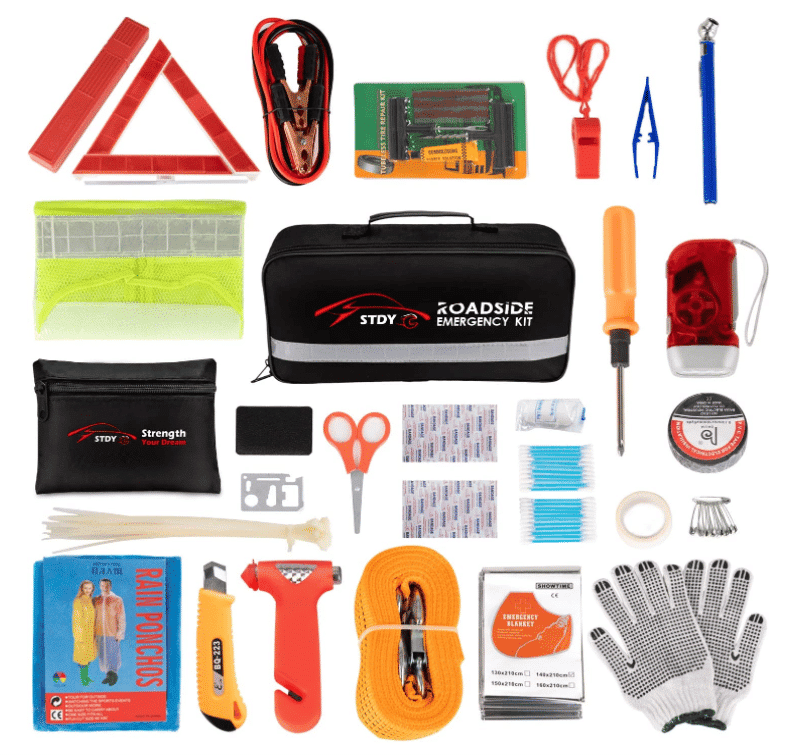 Keeping basic tools in your van can be handy when you least expect it. You don't always have the time or resources to make a run to the store and buy specialized tools.
Basic tools, like a screwdriver, pliers, and a set of wrenches, are all you need to be prepared. Even something as simple as duct tape can help you with an unexpected job.
If you're in a pinch, having the right tool at the right time can save money, time, and wasted energy. Investing in some basics for your van is always a sensible thing to do!
If you've ever found yourself stuck on the side of the road with a dead battery, you know it can be an extremely stressful experience. Having a reliable source of power or "jumpstarting" your car is essential to getting back out on the road with minimum hassle.
A portable Jump Starter can provide that relief, saving time and effort to get your car to turn over again. Not only will having a Jump Starter help you, but it can also create good karma when you use it, as you are now able to assist others in need when they, too, find themselves stranded with a dead battery.
You'll no doubt enjoy the feeling of being able to help out someone else in their time of need – it's something that will benefit everybody involved!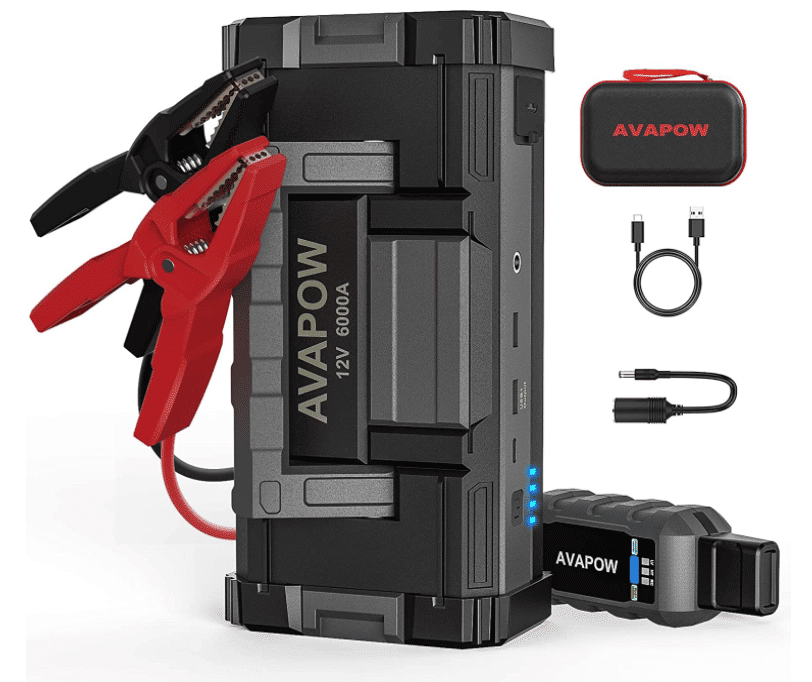 Not many of us truly know the water quality we use to fill our tanks. We certainly don't want any nasty contaminants like germs and bacteria in our bodies, which is why a water filter can provide peace of mind.
It's an invaluable tool for eliminating any harmful particles from getting into our system and leaving us feeling healthy and energized. Not only does it help keep us safe, but it also eliminates unpleasant tastes and odors from the water, saving you from an inconvenient drinking experience!
With this tool, you'll never have to worry about not knowing what you're taking into your body – you have complete control over that.
Have you ever needed to find a way to get clean drinking water but been stuck without having access to any? If you have one of the 5 Best Water Filtering Bottles, the problem is solved. With these bottles, you can literally scoop up brown dirty water and purify it in only one step.
This revolutionary design makes it easier than ever before to provide yourself or a family with potable water no matter where you are located. If a safe and reliable source of clean drinking water is suddenly hard to come by, you can still quench your thirst with this specially designed technology.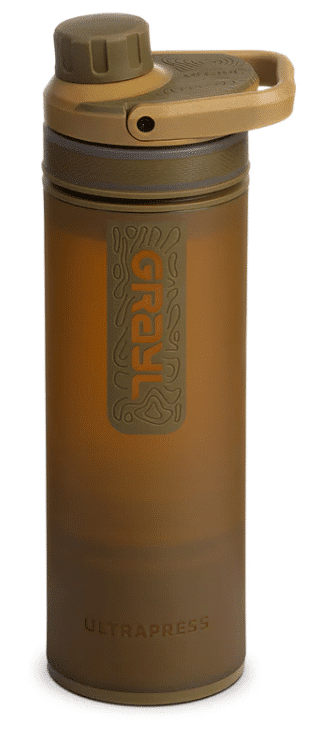 Have you ever been on a treasured outdoor adventure only to have it come to an abrupt halt due to your car getting stuck in mud or sand? Depending on your setting, this could happen anywhere and can leave you stranded.
Rather than needing help from a tow truck or AAA, all you need is a set of MaxTrax. This device is specially designed to get your van out of that rut and back onto steady ground quickly and easily.
Imagine this setback solved within minutes and the assurance that you can still enjoy your outdoor trip without any additional struggles. A set of MaxTrax is definitely an important type of equipment one should invest in for their vehicles.
For A Limited Time
Buy Any MaxTrax MKII Board, And Get a FREE Rhino-Rack Flat Bracket Mount! Deal ends May 31st, 2023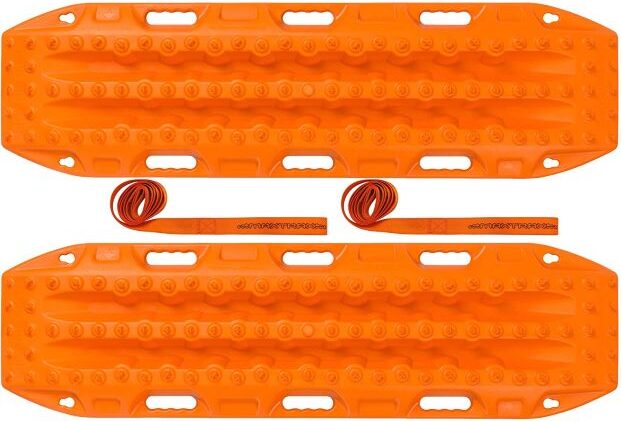 The Instant Pot is a great kitchen appliance to have and definitely, a nice-to-have item if you're looking to extend your cooking capabilities when your options are limited.
It has become a popular gadget for those who are amazed by its multi-function abilities, allowing a variety of dishes to be cooked quickly with tender results. However, it tends to take up quite a bit of space in our van, which becomes even truer if you purchase the air fryer lid.
Whether or not you should get an Instant Pot ultimately depends on the type of meals you plan on making, how often, and how much storage space you have for it.
Look no further if you are looking for the best cooking option when living or traveling in a van. This small, portable option is incredibly effective and offers a great alternative to full-sized pots and pans.
It can be kept in a drawer or similar space when not in use, making it an ideal choice for those who don't have big kitchen spaces while they are on the move. The portability and versatility of this product offer convenience and make it the perfect choice for van life.
Combined with your instant pot, there is no meal you cannot create.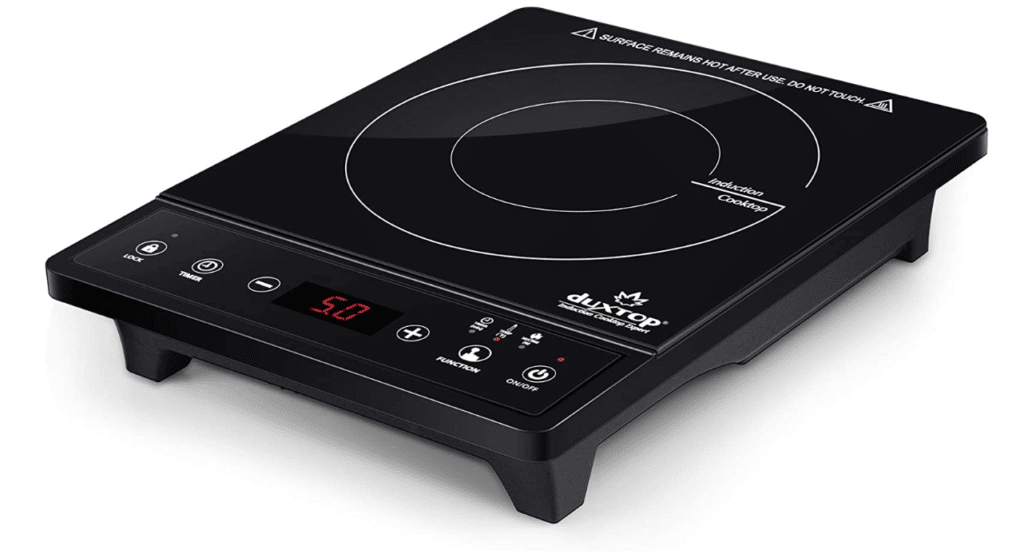 With traditional wood-burning fire pits comes the risk of starting a wildfire, and in many areas now requiring fire bans throughout the year, little gas fire pits are an optimal solution.
They provide a cozy ambiance without any of the dangers associated with wood fires – no sparks, smoke, or airborne debris – and they also store away neatly, thanks to their compact size.
The propane containers that fuel these mini-fireplaces are small enough to save space and supply enough fuel for an extended period of time. So if you're looking for an easy and relatively safe way to have a relaxing evening by the fire, purchasing one of these miniature fire pits with an 11-pound tank may be just what you need!
Looking for a great soap that has multiple uses and works with both hands and the rest of the body? Look no further! With so many options, you will surely find one you like.
I personally prefer their orange soap, as it effectively cleans without burning the eyes or skin. Not only is this soap good for hands, but can be used in many other situations too.
So if you are looking for an all-around great, effective, and eye-friendly soap, this is the brand to go with!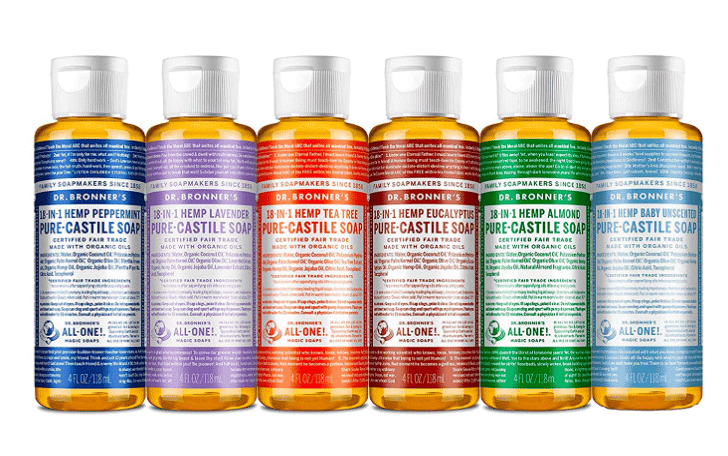 Combining a GoPro with a drone provides the perfect setup for capturing all of life's thrilling adventures. With this combination, you get the power and portability that comes from having a GoPro camera and the possibility to capture amazing aerial shots with a drone.
Whether it's a surf session or mountain biking, using a drone and a GoPro together allows you to get footage of your activities from angles and heights impossible before. Now that getting access to high-quality drones is easier than ever, taking your adventures to the sky is an undeniable thrill.
Hanging out in a relaxing spot with a great view is an incredible experience, and there's no doubt that having a hammock makes it even better. It takes up very little space, and the feeling of gently swaying in the breeze provides incomparable amounts of joy.
Having a hammock makes the most mundane moments, such as reading or napping, into truly special experiences. It also brings people closer together – enjoying a summer day on the hammock with friends or family members makes memories that can last a lifetime.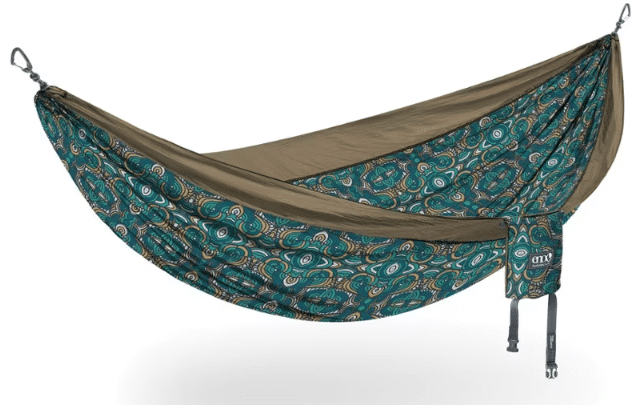 Solar showers offer a convenient, environmentally friendly way to take a hot shower while camping or traveling. During the day, you can use wind and solar energy to heat up the water, which can be used later at night.
Several types of solar showers are on the market, so it is important to understand what features suit your particular situation – whether you need more portability, larger capacity, or different temperatures.
By harnessing renewable energy with solar showers, you can enjoy running hot water anywhere and leave less carbon footprint behind.
A USB-powered fan can make the perfect addition to your day for those hot, uncomfortable days when all you want is a cool breeze. With the ability to plug them into virtually any computer or car charger, you can create airflow anywhere!
Whether you're burning up in the car on your way to work, lying in bed trying to cool off on a warm night, or steaming up the kitchen while grilling dinner, these small fans will help make it bearable. Plus, they're easy to clean and maintain, so you won't have to worry about them lasting longer than expected.
If having an uncomfortable day is getting you down, grab a USB-powered fan now and notice how much nicer it feels!