Your Roadmap to Freedom: 10 Best Vans for Van Life in 2023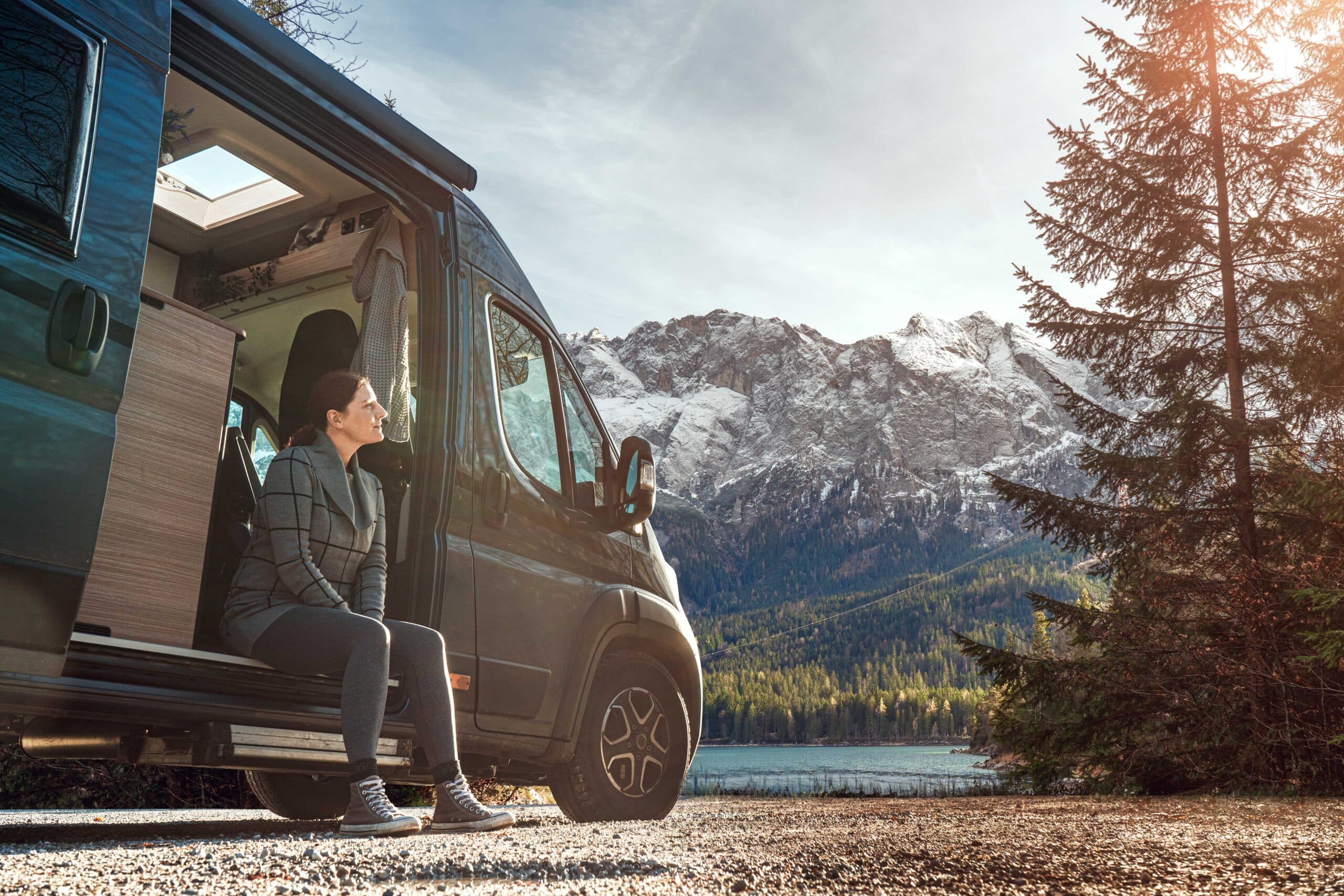 There's no doubt about it; van life is on the rise. More and more people are hitting the road in search of adventure, freedom, and flexibility. If you're considering joining the van life movement, you'll need to find a vehicle that suits your needs.
In this blog post, we'll look at the best vans for van life in 2024. So whether you're planning to live in your van full-time or just use it for weekend getaways, read on to learn more about the best vans for van life.
What is Van Life, and Why is it Becoming so Popular?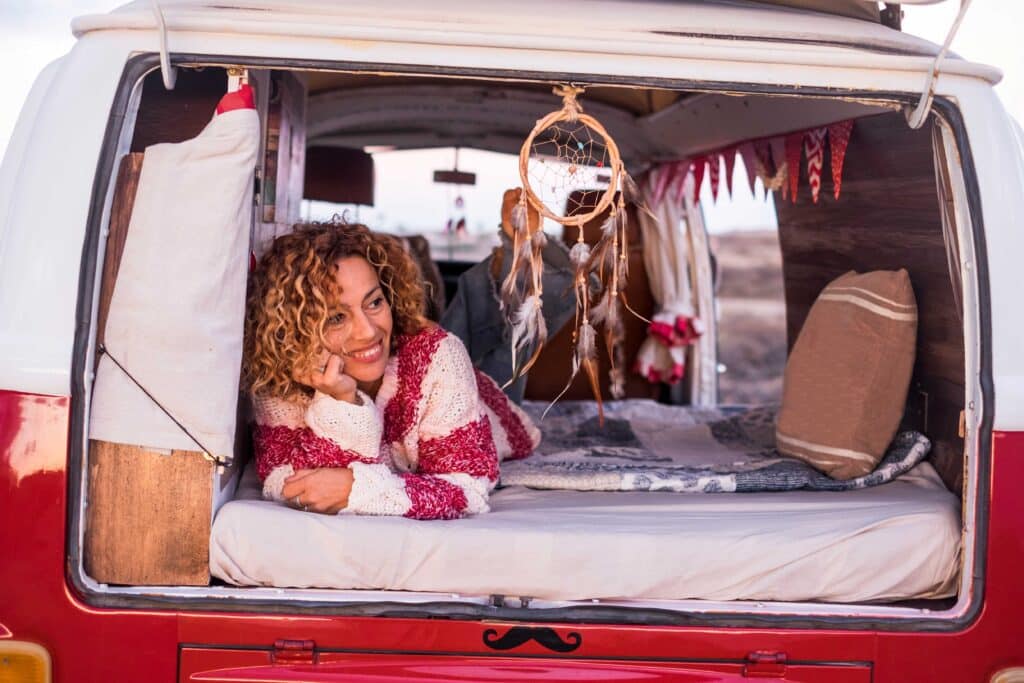 A lifestyle that will conjure up many names; camper vans, conversion vans, camper van conversion, van, etc, etc, etc. There are many names for van life.
Van life – A somewhat loose but accepted definition of Van-dwelling or van life is the lifestyle of living in a vehicle full or part-time. The dwelling is often a van modified with basic amenities, such as house batteries, solar panels, a bed platform, a toilet, a sink, and storage space.
Van life is a growing trend for digital nomads and vagabonds who ditch the traditional lifestyle in favor of traveling, road-tripping or living in their own vans. As digital and remote work options become more popular, people seek alternative ways to move around and explore the world while setting up their digital offices on wheels.
It's no wonder van life is becoming so trendy- it gives people the freedom to go where they want without being restricted by time or money. You need just enough fuel to get you to your next destination.
With its flexibility, affordability, convenience, and sense of adventure, more and more people have found a newfound passion in van life.
Which Vans are Best for Van Life?
As we look towards 2024, choosing the right van to convert into your home or a home away from home is no easy feat. With so many different makes and models on the market, sifting through and finding the best vans for van life can be overwhelming.
The cargo van is the best body style that will offer you a blank canvas. However, if you will be using seats for additional passengers or children, then the passenger van is the best way to go since it already has seat anchor points built into the floor.
When it comes to reliable and comfortable vans for van life, few brands can beat Ford, Mercedes Benz, and Dodge in the United States.
With spacious interiors, ample storage space, fuel-efficient engines, and the ability to easily accommodate rooftop set-ups, these three options have been favorites among digital nomads, families, and couples setting out on extended road trips.
Not only are they ideal for those ready to hit the road in pursuit of adventure, but they offer all of the amenities one could need for comfortable long stays in beautiful spots.
Older vans, are still viable options if you are planning a van build on a budget. These include the Chevy Express, Ford E Series, Ford Econoline vans, GMC Safari, GMC Savana, and let us not forget the good old VW Vanagon.
Most of these are easy to work on, and their parts are readily available. There are drawbacks to these older model vehicles, though. You'll typically see higher operational costs like maintenance and fuel with age.
Now, if you will be constricted with a budget but need the space for a large family, but want to pursue the vagabond lifestyle, then look into school bus conversions. These are often referred to as schoolies and you'll have a ton of space to work with, giving you or you and your family a much more roomy interior than a regular cargo van.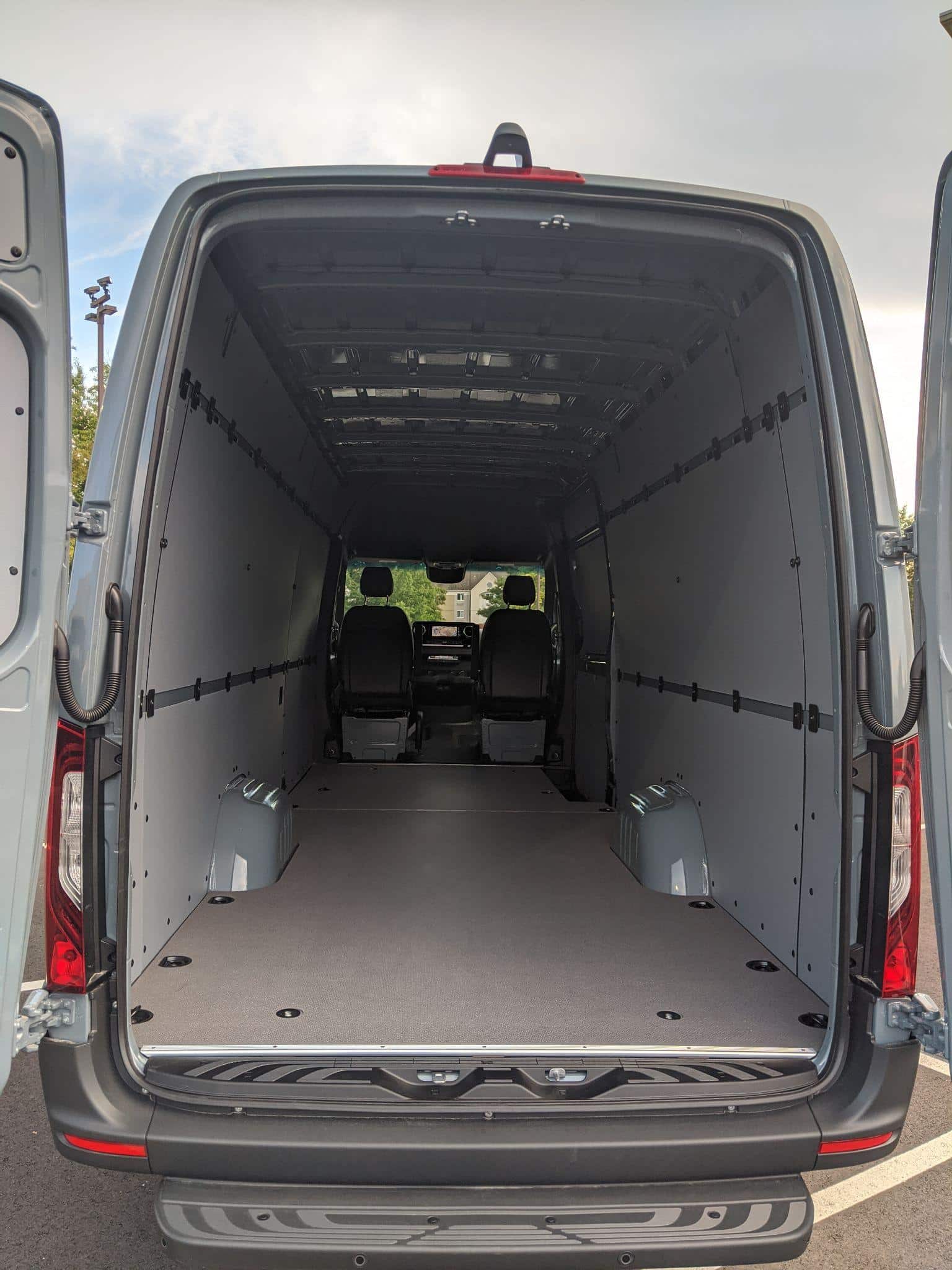 2023 Ford Transit Van ($43,455 base price)
Regarding the 2023 Ford Transits, there are a handful of options to choose from. Ford offers three regular, long, and long-EL lengths, ranging from 220" up to 264".
They also have three roof heights to choose from: low, medium, and high, although the high roof option is only available in long and long-EL lengths. Standard drive is rear-wheel drive, but all-wheel drive is available.
When it comes to building out your interior of the van, the Ford Transit vans have easier walls to work with; I'd say the second best walls to work with.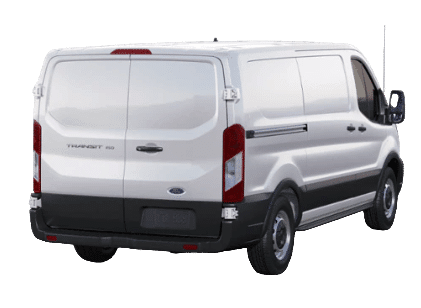 2023 Mercedes Sprinter Van ($43,500 base price)
The Mercedes Sprinter also has three lengths to choose from too. 144", 170", and 170" extended. The 144" is available in the standard and high roof height. While the 170" and 170" extended are only available in the high roof option.
Standard drive is rear-wheel drive, but all-wheel drive is available. When it comes to technical advancements, the Sprinter wins hands down. However, when it comes to building out the interior, prepare yourself for a lot of math.
The walls curve towards the ceiling and a little at the base, so you are not working off of a square surface, making the build-out more interesting but fun nonetheless. If you want to maximize your living space, the 170" extended rolls down the road at 290" long. In this larger vehicle, you'll have more room, sleeping space, and much space everywhere else in the van.
The downside to this van length is that you will restrict your availability in parking garages and parking spaces. It is a big van, BIG! But we sure do love ours, and we still get great gas mileage.
2023 Dodge ProMaster Van ($41,190base price)
The Dodge ProMaster is offered in four lengths. Starting with the 118" wheelbase then going to 136", 159", and 159" extended. They also offer three different roof heights, low, high, and super high.
The 118" model is only available in the low roof. You can get the high roof and the super high in the 136" wheelbase. The 159" model is only available on the high roof, while the 159" extended is available on a high roof and super high roof.
When it comes to building out the ProMaster, this van has the best interior walls to work with. They will be the most vertical and pretty square top and bottom, making cuts and building out components much easier in the ProMaster.
This is nothing new for the 2023 models, and it has been this way for several years. The major drawback with the ProMaster is going to be the lengths offered, and their longest model is only 236.7", well behind the longest Mercedes at 290" and just behind the Ford Transit at 248". A second drawback is going to be the fact it is only offered in front-wheel drive.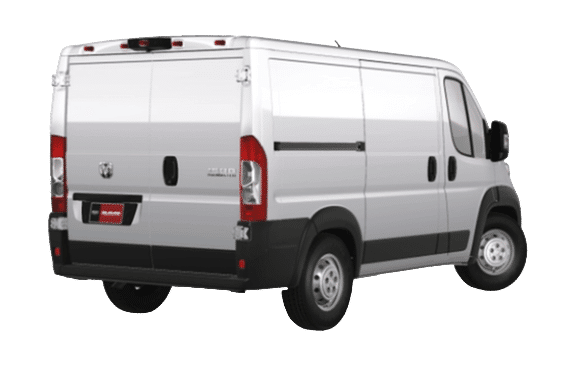 Tips for Living the Van Life
Are you looking to embark on a new life adventure and live the van life? Living out of a van isn't just about the perfect vehicle; it's also about lifestyle changes that will make your experience more enjoyable. Eating healthy, exercising often, downsizing your belongings, and practicing mindfulness are essential tips for living in a van.
Conversations with other like-minded people are critical to creating a positive van life environment. Having solid research on the best vans available to buy in 2024 is also extremely important before you set off on this journey.
If you plan on using your van for traveling, I would suggest going with a diesel engine option, they are hands down far superior when it comes to good gas mileage and will haul the weight of your van build better. Fueling diesel engines can be more expensive at the pump, but I believe the positives outweigh the negatives.
Another area to keep in mind is the ground clearance for your van. If you are going to be off-roading then a good set of all-terrain tires and good ground clearance will decrease your odds of getting stuck in the backcountry. And installing a winch may come in handy too. All of these factors should be kept in mind as you venture into this exciting lifestyle change.
What is the Most Reliable Van for Van Life?
When it comes to deciding on the most reliable van for hitting the open road, three brands stand out: Mercedes, Ford, and Dodge. While some might choose a Mercedes thanks to its engine durability and affordability over time, others find that Ford is better with superior safety ratings and a variety of sizes and styles available.
Yet still, others may opt for a Dodge for its outstanding acceleration capacity, power levels, and improvements in design. Ultimately, it comes down to what your living needs are; an experienced van dweller will take the time to research various models and decide which one is the most reliable before making their decision.
What is the Most Fuel Efficient Van to Live In?
If you are looking for a van to live in that is efficient on fuel, the Mercedes Benz Sprinter cannot be overlooked. This full-size diesel engine is renowned for its agility and performance, but it also boasts one of the best fuel economy ratings around.
Perfect for anyone who is dedicated to preserving resources, the Sprinter offers some of the lowest emissions standards and boasts incredibly low running costs. If you're looking for a van to live in that provides a good balance between outdoorsy luxuries and eco-friendly fuel economy, then investing in a Mercedes Benz Sprinter could be your surefire choice.
How to Make Your Van Comfortable and Homey
When transforming a van into your traveling home, comfort should be the number one priority! soft lighting, cushy pillows, and warm blankets are must-haves to make you feel at home. A sound heating system and AC should also be top of the list for making your space more livable and cozy!
Flooring and windows have a huge impact on creating a comfortable environment, too– choose soft flooring, preferably with insulation and blackout windows to seal in the warmth. For your bed, depending on which direction or style of bed frame you choose to go with, it can be a full-size bed, a double bed, a queen, and in some cases a king.
Finishing touches like plants, soft rugs, and curtains can help give it that extra touch of homeyness. With just a few thoughtful additions, your van will become the comfy paradise you've always wanted it to be!
Obviously, when choosing the length of your van, it will dictate how many home-like conveniences you can bring to your build. Other popular builds are using compact cargo vans as a base, like the Ford Transit Connect, but your interior footage is severely limited.
Imagine the possibility of settling into a rolling home for the full-time van life, complete with all of your creature comforts. Having to maximize space within your vehicle can become an exciting challenge and a true feat of ingenuity.
With careful planning and careful packing, you can make use of every inch in order to get the most out of your new living space without compromising on comfort or style. From shelving options, bed designs, and storage, even hidden away nooks like hammocks or seating benches, let yourself get creative and dream up a cozy place you can call your own!
The Best Places to Travel When You're Living the Van Life
Living the van life offers an unparalleled way to explore the world. From beaches to mountains, rivers, lakes, and beyond—almost anywhere is accessible to van lifers making it a lot easier for van life adventures! It's all about discovering a place you can call your home and finding somewhere new to travel whenever the itch strikes.
The scenery is often breathtaking, and solitude moments are hard to find elsewhere. If beaches and sunsets bring you peace or if exploring forests, or camping under a blanket of stars brings you joy, living in a van makes it possible to get to these places with ease – pretty much anywhere except within the city.
So don't forget to take some time off work and hit the road–discover yourself while exploring new places!
Why the Van Life is Perfect for People Who Love Adventure
Going off-grid and living on the open road is the perfect way to explore nature, connect with it in its most natural form, and ultimately appreciate small and big moments. Wake up with amazing views just about every day, get away from pollution, and breathe fresh air – all of these benefits make van life an ideal lifestyle for those who love adventure.
Going on spontaneous trips, taking your home wherever you go, and having a mobile office are just some of the perks that come with living in a van. Aside from giving you more freedom, it allows you to be closer to nature and experience new things each day. So if you're looking for a different lifestyle full of surprises, then van life just might be the one for you!
Conclusion
Are you thinking about full-time van life? It's a great way to see the country and have new adventures. But before you hit the road, you need to find the perfect affordable van. Check out our list of 101 Van Gadgets for everything you need to make your van comfortable, stylish, and functional.
There are other vans out there of course, but these three will be a reliable van for you and your family. Each of these three manufacturers offers several power train options and many van options you may or may not even want.
This is where ordering a new van, you can have it built to your specs. Your perfect van or the best van for you will be the one that gets you from point A to point B safely.