Sailing from Portland to Astoria, Oregon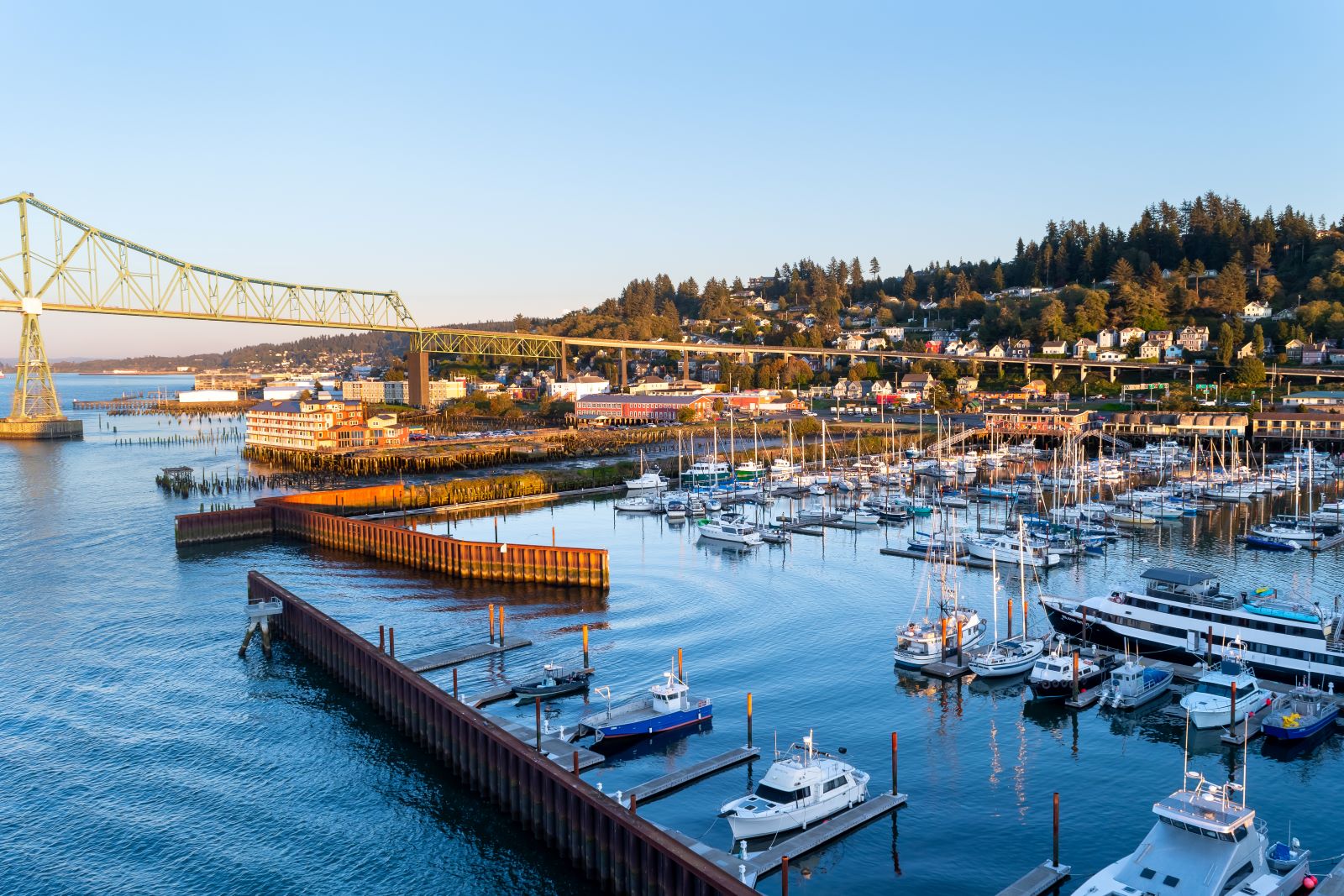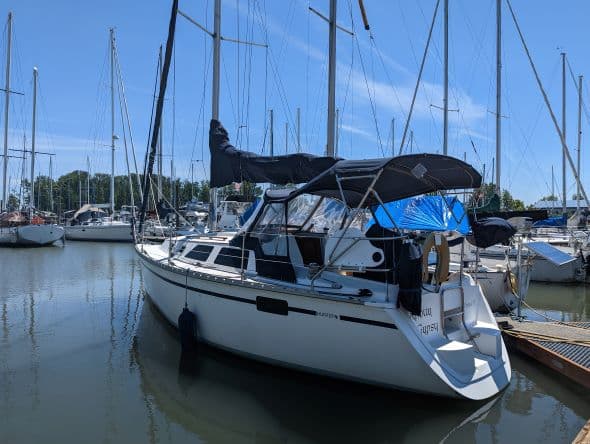 Sailing Goals | Every Sailor Has Them
One of our sailing goals was to go from Portland to Astoria and back to Portland. At one time, we belonged to a local sailing club in Portland. They have an annual trip that starts in St. Helens, Oregon, and makes its way west to Astoria, stopping at scheduled mooring spots and for those that wanted to venture into the backwater areas on the lower Columbia River.
We had been planning on this trip for some time and were really looking forward to it, but as it happens, a work situation came up, and we were forced to bow out of the excursion. We were super bummed, but it happens.
Then a multiday fishing trip came up in the Astoria area that would require lodging, so we thought, two birds, one stone. Our new plan was to sail down to Astoria and stay on the boat in the marina for the week and then sail home.
A perfect plan, we thought, actually it really was. It just so happens that other events that transpired made it for some headaches, but more on that later.
The Planning Phase Starts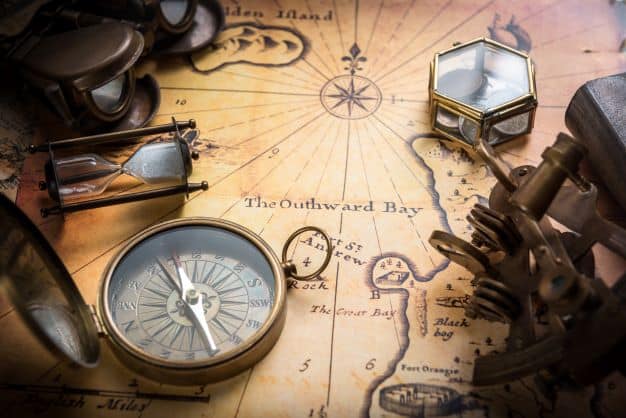 So the planning began; the first thing we did was to make a list of the boat items that needed to be tended to, supplies needed, and of course, food provisions. Then we needed to figure out where we would stay evenings.
Which, it is not a very long journey, and there are not a ton of options, so it was a pretty easy list to compile. St. Helens, Cathlamet, Astoria, Done. Next were the boat projects to tackle. There was not a whole lot to be done here, and the boat is in pretty good condition. We checked the fuel level, fuel filter, oil level, battery levels, navigational lights, etc.
One very important boat item for me was an autopilot, and we did not have one. There can be long stretches with no wind, or when sailing is just not ideal, so in times like these, an autopilot comes in very handy.
Not like I want to go down below or take a nap or anything, but I can sit back and not have to keep my hands on the wheel the entire time. So, I did some research and made the painful purchase, and proceeded to install the equipment.
Other important items were extra water jugs and jerry cans for fuel. Our other issue was cold storage for food. At the time, we did not have a 12v fridge or cooler, but we did have an icebox. We packed everything we needed into the icebox and loaded it to the brim with ice. Surprisingly it lasted for a while.
Our trip was taking place at the beginning of September, so we knew or thought rather the weather would not be that big of an issue, but we packed some items for foul weather anyway, glad we did! The fishing excursions dictated the time of year we were going to be making this trip, but we feel late summer, and early fall is the best time to make this trip.
The Mighty Columbia River in the Pacific Northwest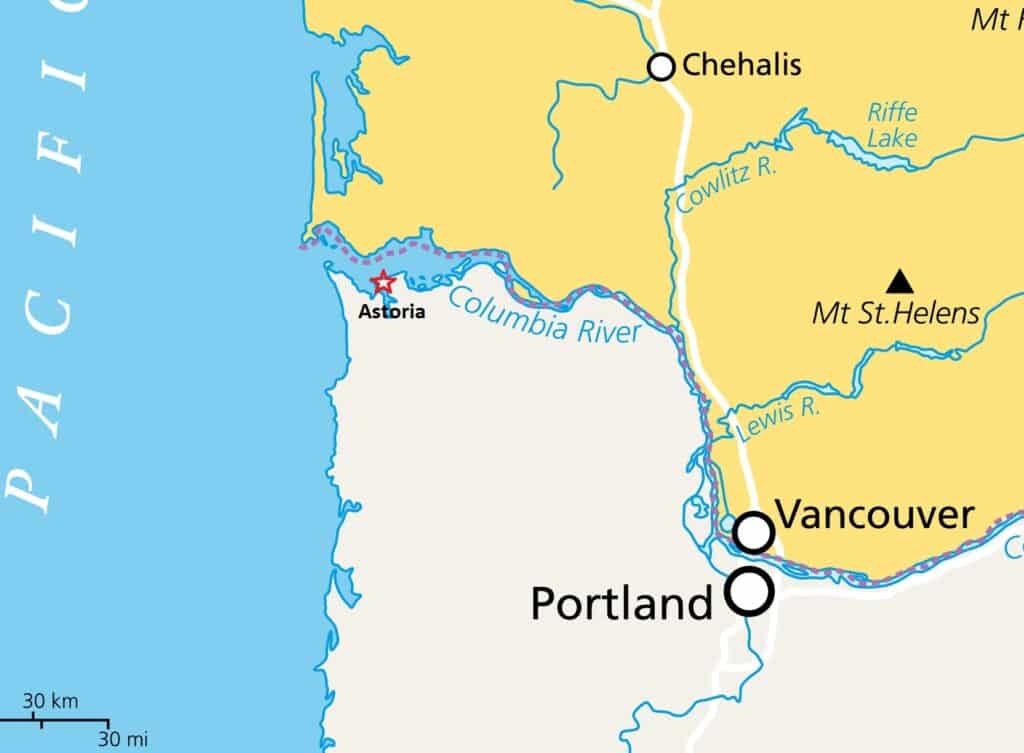 The Columbia River is the largest river in North America. It starts in the Rocky Mountains and flows 1,243 miles to the Pacific Ocean off the United States. On this trip, we would not be sailing through the Columbia River Gorge (that post can be read here). We'd be starting just west of where the gorge starts.
It will take us past several small river towns, the confluence of the Willamette River, Sauvie Island, and the Multnomah Channel in St. Helens, bless us with magnificent views of Mount St. Helens, and at times a nice view of Mount Hood, Mt Adams and I swear I saw the tip of Rainer, no proof though.
The Columbia River flows into the Pacific Ocean between the Oregon and Washington Coasts. The mouth of the Columbia River is infamous for the Columbia River Bar, known as one of the more treacherous bars to cross for all boaters.
The Columbia River is a busy river, especially in the Portland and Vancouver region. You'll see power boaters, cruise lines like the American Empress, and a few other cruise ships, and depending on what time of the year, a ton of fishing boats. This river is also a major shipping channel so looking out for and being aware of ship traffic is a must.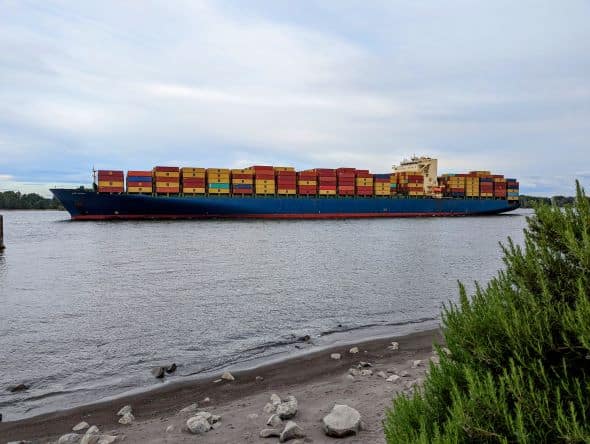 Fortunately, our boat was moored in a marina on Hayden Island, so we did not have to deal with any bridges departing the downtown Portland area. We only had one bridge to worry about, and this railroad bridge on the Columbia River is pretty easy to deal with.
This bridge is a swinging bridge, so there are no height restrictions once opened. It is the Burlington Northern Railroad Bridge. If you've driven across the interstate bridge from Oregon to Washington State or vice versa and looked to the west, you've most likely seen the railroad bridge.
Astoria, Oregon | Things to See and Do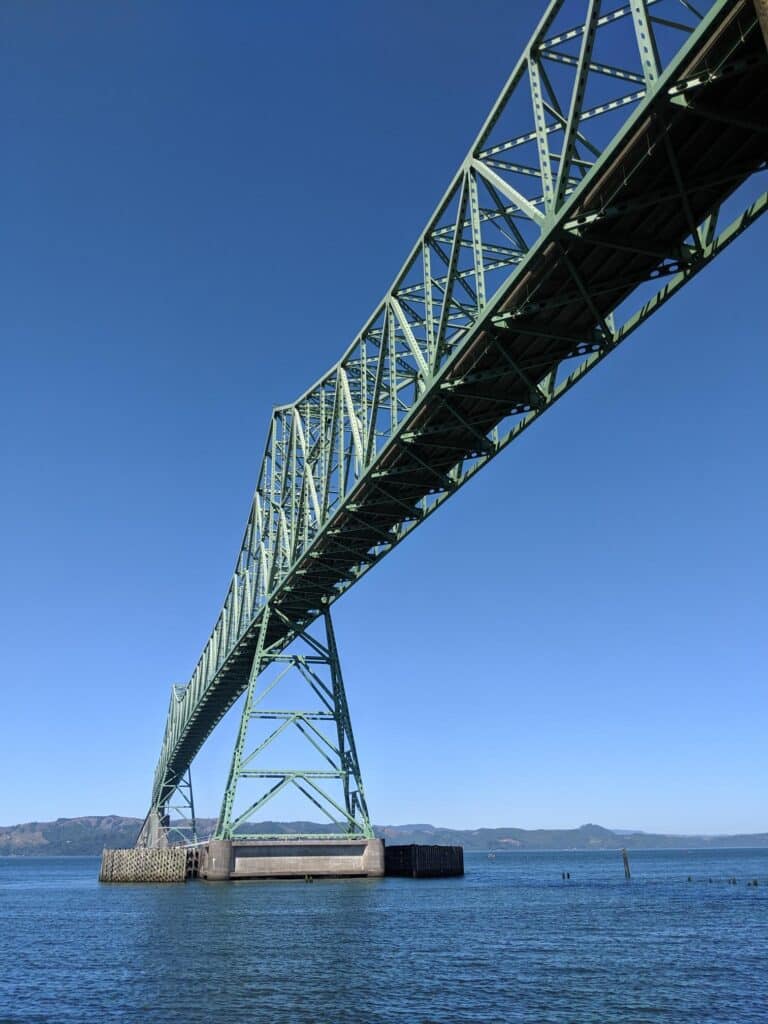 We stayed in Astoria at the West Basin Marina, and this marina offers all the amenities needed for a recreational boater. Their docks are nice, and you have power and water, and a small store with fresh seafood. If you are into exploring, I'd recommend bringing a bike or some means of transportation, although you can easily walk around the town.
There are many restaurants, coffee shops, and retail stores to be visited here, and a grocery store, Safeway, is a 45min walk or 11min bike ride away. As for restaurants, we really enjoy Fort George Brewery, a short 30min walk.
We do not drink, so I cannot attest to the greatness of their beers, but I do hear they are good. They also offer many other non-alcoholic options. You can check out their menus here. They also allow dogs in their outdoor seating area, a bonus!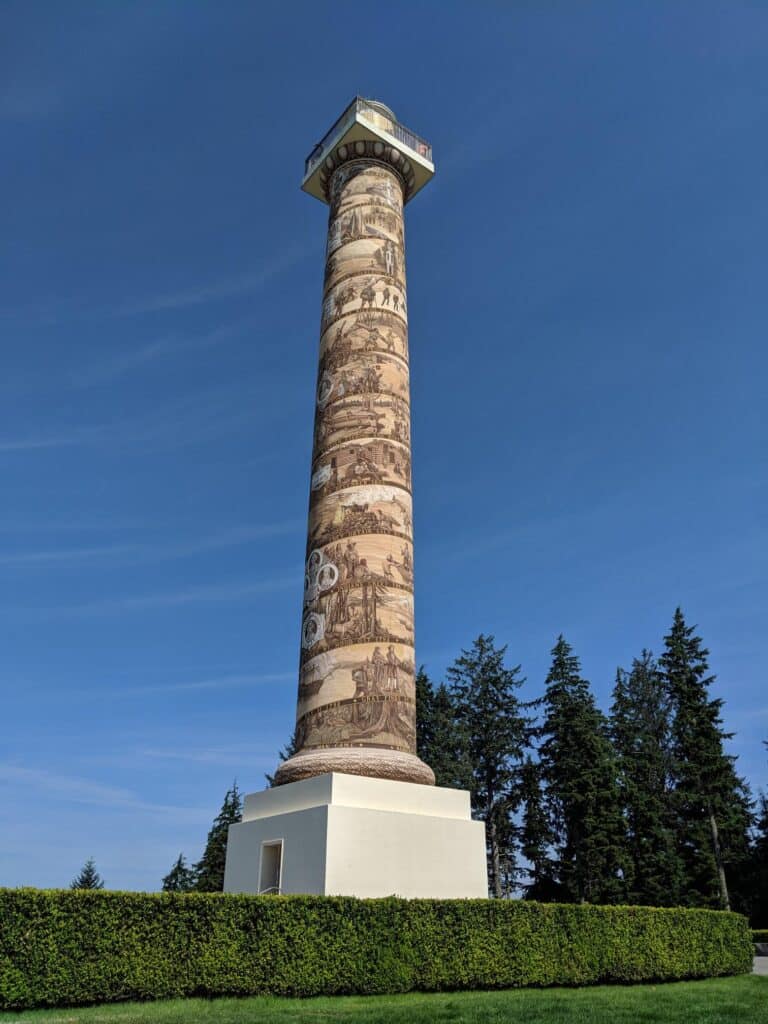 Astoria is a historic town, here you can read about the Lewis & Clark Expedition, visit State Parks, and the Columbia River Maritime Museum, A National Historic Landmark or just walk along the Port of Astoria. Fort Stevens is a great day trip but is further away.
Renting a car is easy to do at Enterprise which is just a short 10min walk from the marina, but well worth the visit. Fort Stevens, you'll have easy access to nice sandy beaches and wildlife viewing too. This is also a docking spot for some Columbia River Cruises if that is something you are into.
Back to the Sailing Bit
So we set off mid-day, knowing we wanted to stop in St. Helens for the night, and it is not very far from Hayden Island, especially going down the river.
Soon after departing, we hailed the Burlington Railroad Bridge for them to swing the bridge so that we may cruise through. Our mast is at 47′-9″, so there are some bridges we have to have lifted or swung.
The call goes something like this; me: "Railroad Bridge, Railroad Bridge, Railroad Bridge, this is S\V Knotty Gypsy, requesting a bridge swing over" bridge operator: "S\V Knotty Gypsy, it'll be about a 15min wait over" me: "Thank you Railroad Bridge, this is S\V Knotty Gypsy, out."
Around 15 minutes later, the bridge starts to swing, and we are on our way through. After the bridge, you'll pass the Port of Vancouver with large ships and docked tugs and barges.
After passing the port, it turns into farmland with a few beaches here and there and now you are sailing down past Sauvie Island, a great island year-round for wildlife viewing, vegetable shopping, berry picking of all sorts, and some fun corn mazes in the Fall. You'll see a few houses along the Sauvie Island side and not much on the Washington State side for a long while.
There is a small dock tucked up in an inlet with a small cafe and store, but I think that dock belongs to the Portland Yacht Club so it may be off-limits. We did not need to stop so it was not an issue. Next, you'll be cruising off the ever-popular Reeder Beach, this long stretch of sand is popular and there is a lot of parking, but even then you have to get there earlier to snag a spot.
You can always park further down towards the nude beach area, yes. You heard that right. There is a nude beach, aka clothing optional, on Sauvies Island. Do not worry, though. You cannot see anyone from the other beach or the parking lot as there are a lot of trees obstructing your view. However, from the river, they are on full display.
Just before approaching St. Helens, there is a small lighthouse, named Warrior Rock Lighthouse. It was constructed in 1889 and is the smallest lighthouse in Oregon and only one of two not along the Pacific Ocean.
It also had the Pacific Northwest's oldest fog bell, and there were originally living quarters on the bottom. The bell can now be seen in St. Helens after it was dropped and damaged and was no longer usable. Now the lighthouse is automated with a beacon and bell.
If you need a place to reprovision or just to get off the water a bit, St. Helens is a great place to stop. They do charge a nightly rate at the city dock as of June 2022, and you can also pay for 72hrs of power if needed.
There are a handful of restaurants, bars, cafes, etc, for your entertainment. It is a slower pace of life there, which makes it a wonderful place to stop, hang out and recharge.
After resting for the night and reviewing our plan, we set off for Cathlamet on the Washington side of the river. There is a lot to see on this stretch of the river. Immediately after departing St. Helens, you'll pass Columbia City.
It's small with some nice houses along the river. Now it turns into a lot of farmland so an abundance of wildlife. We're constantly seeing majestic bald eagles, they are always a sight to see and listen to.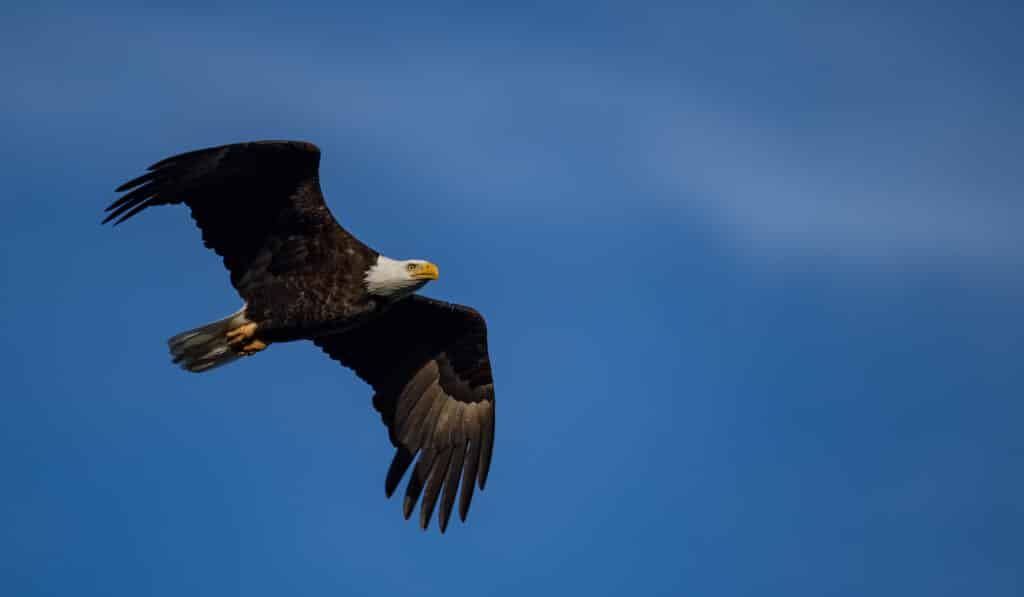 The next busy section of river you'll come to is Kalama, rather the Port of Kalama. This port is becoming more popular for businesses as it is easier than the Ports of Vancouver and Portland.
There is a public dock here as well as a boat ramp and only a short walk to a McMenamins if it happens to be lunchtime for you and your crew. With a public dock here, the river is busier with cargo ships and recreational and fishing boats, so be aware of your surroundings.
The next stop is Rainer on the Oregon side. They have a nice public dock, with restrooms and a good place to let the dogs run around a bit and stretch their legs, ours too. Along this stretch, Rainer is on one side, and the Port of Longview is on the other.
This is another busy area, but in most cases, there is plenty of room for everyone. Then again, back to farmland and wildlife viewing.
Now there are steep hills/mountains on the Washington side and mostly low-lying lands on the Oregon side, scattered with a few small islands here and there. Before Cathlamet, there is a split in the river.
An important note is that sailboats stay to the left in the channel, it can get shallow, and there is a bridge that does not lift or swing. It's a nice area through here, do watch out for the ferry between Oregon and the Island though. They'll always have the right-of-way.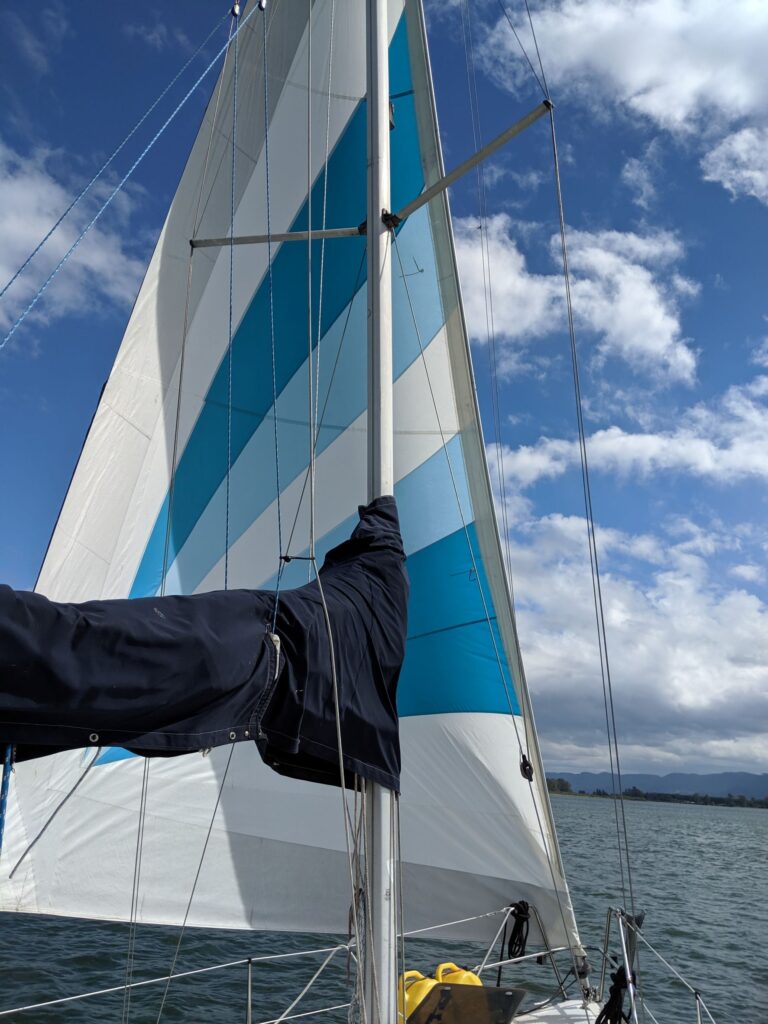 Now you'll round the end of the island and head back upriver a bit to the Cathlamet Marina. Pay attention to the tide here, and do not solely rely on your navigational maps. This area is extremely affected by the tides, so you must use the channel markers to guide you in.
We/I know this from personal experience, it got shallow, very shallow and now we know we were sucking up grass. Once in the marina, it is nice and calm. The transient docks are easy to get to.
Here's where we stayed our second night there is a small fee, and it can be paid at the station on land after hours as well. There is an awesome pizza joint here, The Pizza Mill (link here), and we highly recommend it. We took ours to go and sat down at the marina and enjoyed our slices and a sunset.
There is also River Mile 38 Brewing Co. they only sell bar snacks and beverages here, but I've heard the beer is good. So grab a pizza and a growler and enjoy your evening. If you happen to have kayaks or paddle boards with you, you should travel further up the slough, with tons of wildlife viewing and just really cool scenery.
It was the next morning, and was time to depart for our last stretch into Astoria. It was not going to be too far of a sail, so we did not need to leave super early, but we also wanted to take our time.
Not to mention heading down the river, so we had the assistance of the current pushing us along. This is where crap hit the fan. Remember me mentioning we sucked up some grass. At this point, I did not know we had sucked it up and wouldn't know for quite some time.
But I knew we were having issues, so I decided to dive down and take a look. the prop was tangled with long strands of grass. I figured when we were moving the day prior and did not see any more grass coming out the back, we were good to go, NOPE!
Now I'm all dried off, with dry clothes back on, and time to move along. Everything seemed just fine, but after an hour or so, the engine started overheating, so we'd back it off, let it cool, and then try again. Well, time and time again, it would heat up, we'd slow down, it'd heat up, etc., etc.
I was thinking this was the worst of it. 2nd NOPE! I do have to mention the scenery down here is awesome, a lot of low-lying grassy lands, some small sand islands built from dredging, I suppose, and a lot of birds.
Just before Tongue Point, the winds and waters started to grow, and grow they did. We had an issue of strong tide and opposing strong winds, making for a lot of white caps and a large swell. We have a 28′ boat, so not really small but not a large sailboat either.
We were getting beat up pretty badly, and our dogs do not like rough water. Dealing with the weather and the dogs trying to get on my lap made for a very stressful moment.
It seemed like the last two miles took forever. Even though we were getting beat to heck by waves, it was not raining, which I was very thankful for. I did not need all of Mother Natures' forces working against me.
We were slowly approaching the West Basin Marina, and unfortunately, they had not given us our slip number yet, so I had no clue where I was going. At this point, I really did not care though I just wanted to get the boat to a spot to safely tie up and let everyone's nerves settle a bit.
The swells were nothing to laugh at, they were big, very big, even right at the entrance to the marina, and they were making their way into it as well. The wind was howling and pushing the boat all over the place. At this moment, with the amount of stress I was dealing with, dogs, wind, and waves, I was able to visually lock onto a slip a few spots from the end.
To this day, it still amazes me I was able to get into it with no issues at all, no crashing into other boats or the dock. The next fun part started, though. The winds were blowing so hard it was difficult to tie the boat up.
It was literally pinning it up against the dock prior to fenders being deployed since it was not safe to do so with the wave issues. If I were a drinking man, I would have headed straight to the bar, but that is not the case, fortunately, so I sat in the boat and let my heart rate come back to normal.
After the harrowing effort of docking, the rest of the time was awesome. Cruised around Astoria, and I did end up renting a car. I wanted to venture a little further out. Plus, I ended up making several trips to the parts store.
I spent most of my time troubleshooting the overheating issue. The first thought was the impeller. After a struggle to get the housing off and secure a new impeller and housing, which appeared to be starting to crack, and of course, I did not have the necessary tools on board.
Everything was put back together and good, I thought, but I was not able to fully test it until it was time to leave. I should mention that I did not have the fishing excursions planned. My other half had to entertain clients. I got to spend time wandering around town, checking out shops, entertaining the dogs, and working on the boat.
It was a great week, though. The only downside I would have to say about the West Basin Marina is the flies, so, so many flies. I finally went to the store and bought an electric fly swatter in the shape of a tennis racket. Things started to get more fun then and satisfying.
Our time in Astoria was coming to an end, and it was time to prepare the boat for departure. I fixed the boat, so I thought, reprovisioned, and we were ready to go. The weather was looking favorable for the next several days, so we did not have that to worry about.
A couple of hours into our trip east, that annoying buzzer started going off again. Yes, the engine was overheating once again.
At this point, I was fairly deflated. After everything I had gone through and checked out, I thought, what the heck could be going wrong now? So to deal with it, we slowed our pace down and sailed when we could.
Now it was going to make for a really long day as we were wanting to get up to Rainer for the night. It was a nice journey back up the river and the day started to turn into night. Fortunately, we were not that far from Rainer, but with an outgoing tide, no wind, and running at a lower rpm, it was slow going for a long while.
We finally get to Rainer, and some nice folks on the dock offered a hand in getting us tied up. After some friendly chatting with fellow sailors, it was time for bed.
By now, I was under the assumption I would have to have a mechanic take a look engine and determine the cause, but after leaving Rainer and no wind was forcing us to motor instead, I had had enough. It was time to dive back under the boat again.
There was still some grass wrapped around the shaft, but not very much at all. So I look at the cover at the water intake for the cooling system, and there is a piece of grass wrapped around one of the bars. After resurfacing for another large breath, I go back down for a closer look. Just inside the water intake cavity, there is a lot of grass packed in there.
I could easily surmise this was what had been causing the issue all along. After several more dives down and clearing out grass, I got back on board, relaxed for a bit, and let the dogs swim, as I was in no rush to see that my problems were still not solved.
We get back underway with a good portion of the day still ahead of us and some distance to cover. The engine never overheated again. I'm going to chock this up to mostly inexperience in that I've never dealt with any issues even close to this in my years on the water.
So yet another learning experience it is. It had been another long day, so we decided to dock in St. Helens again and relax so that the girls could run around a bit on land.
The next day it was time for the final stretch. We just cruised back to the marina and sailed when we could, watching large ships pass by. It is always a nice feeling to be back at your dock after being gone for several days. Would I do this trip again? You bet!
Honestly, though, I'd take more time getting there and explore some more of the backwater areas less traveled, assuming they are accessible by sailboat.
Conclusion
Sailing to Astoria from Portland is a lot of fun. Sure, it can be a slow trip, but who's in a rush anyway. Take your time, enjoy the sights, the locals, and fellow boaters, and most of all, enjoy the time with your loved ones. A couple of things to note, fuel was cheaper then, but in a sailboat, you're not burning a whole lot anyway.
Mooring in Astoria was a few hundred dollars and provisioning. In my opinion, even with fuel and food prices these days, it is still well worth the time and money.
Lastly, safety, make sure your safety items are working and in good working order before embarking on a trip on the Columbia River. With its strong current and tidal changes, you need to be prepared for if and when something goes wrong.
Make sure your radio is operational and you know how to use it. If you see someone in distress, help out, call the authorities or get in contact with the U.S. Coast Guard. It is always a good idea that you have a cell phone and means to charge it if needed.
Sailing and sunsets, it does not get much better than that!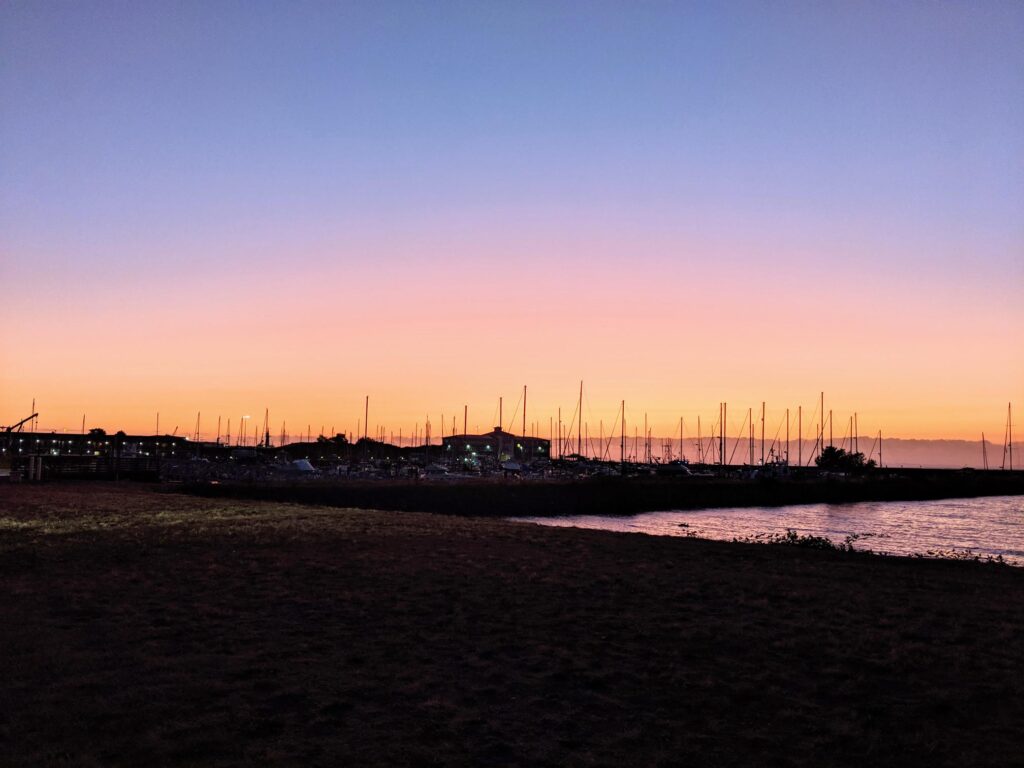 Other Sailing Reads